Message from the Rajmata Krishna Kumari Sahiba

---
Message from the Founder His Highness Maharaja Gaj Singh Ji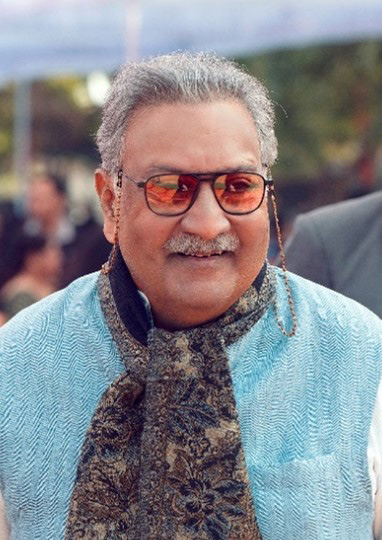 RKK School is the fruition of the noble thought of promoting girls' education in Western Rajasthan as envisaged by Her Highness Rajmata Sahiba.

The School is committed to the ideal of 'Schooling for Life' - which is based on the Principle - "the essence of intelligence is a skill in extracting meaning from everyday experience."

The vision of the Trustees & Board of Governors is to imbibe Indian values, traditions and culture while ensuring modern education so as to ensure that those who pass out of the portals of this institute can further pursue their dreams with confidence & elan.

I wish that the School not only grows in stature, but also in its command for dignity, respect, tolerance and commitment to furthering education and human rights.
---
Message from the Principal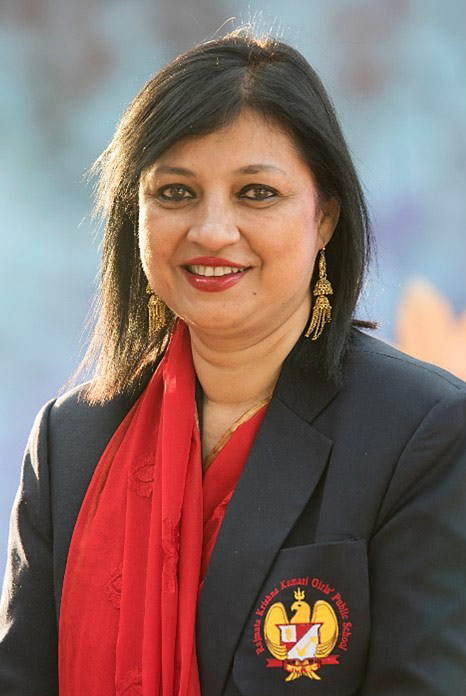 Rajmata Krishna Kumari Girls' Public School has emerged as a premier institution that creates and disseminates knowledge. Upholding the highest standards, this is education tomorrow, in an environment of academic freedom, where minds meet, discover and learn. An assembly of some of the best faculty, equipped with outstanding infrastructure is what makes R.K.K so special.

In a world that is so rapidly changing, simply adhering to a set curriculum will not do so. At R.K.K we equip our students with first rate education coupled with essential practical skills to ensure that they stand tall in today's competitive world. Our vision is "Schooling for Life."

The school is the dream of Her Highness Rajmata Sahiba brought to reality 18 years ago where we have consciously built and nurtured an environment which fosters growth, learning and self-knowledge. A measure of its success is the short span in which the organization has grown from strength to strength.

The saga has just begun………………………..