Back
EDUCATION WORLD AND CENTA – TEACHER COMPETENCY TEST
DATE –
12 SEPTEMBER 21
TIME –
10.00 AM – 10.30 AM
Centre for Teacher Accreditation or CENTA, founded in 2014 is a market-driven certification of competencies that work to empower teachers and catalyse their professional development. Supporting professional development for the teaching community, CENTA assesses and certifies teachers on the various technical, professional and core competencies based on CENTA's specially designed framework of assessment standards. 
The two most important parameters of the Education World India School Ranking were connected to the teaching community. Teachers are the pillars of education system and important shareholders in the school system. We need to realise that teachers are the Intellectual Property (IP) and teacher's impact on the student is far beyond the academic result alone. Thus, with regard to the EW India School Ranking, of the 14 scientifically designed parameters that determine a school's ranking, "Teacher welfare and development" and "Competence of Faculty" remain two of the most important criteria.
 Ruing the fact that the teacher community's achievements remain one of the least recognised in the country, there is a need for teachers to continuously enhance their professional qualification and also record it to ensure recognition. EW has been the torch bearer committed to profiling and raising public awareness about teaching community's achievements.
Teacher competencies are going to play a big role once the NEP is enforced. According to EW schools should be seen more on the basis of the quality of their teachers and not only through other visible parameters like infrastructure etc. When teacher competency becomes important and the teaching community gets recognised, it leads to virtuous cycle where more teachers are motivated to voluntarily improve their competencies and look at teaching as a valid profession.
From Rajmata Krishna Kumari Girls' Public School, following six teachers (two teachers each from English, Maths and Science department) participated in this Teacher Competency Test held on 12 September 21 from 10.00 am to 10.30 am.
·         Mr. Kuldeep Singh Chouhan (Mathematics)
·         Mr. Avdhesh Pathak (Mathematics)
·         Mrs. Reshma Bhattacharya (English)
·         Ms. Avnesh Sharma (English)
·         Mrs Kalyani Banerjee (Science)
·         Mrs Perminder Meena (Science)
The test consisted of 20 MCQ of thirty marks and the time duration was of thirty minutes. The test was online and teachers were in school to give this test. It was a wonderful experience to attempt such a brainstorming test.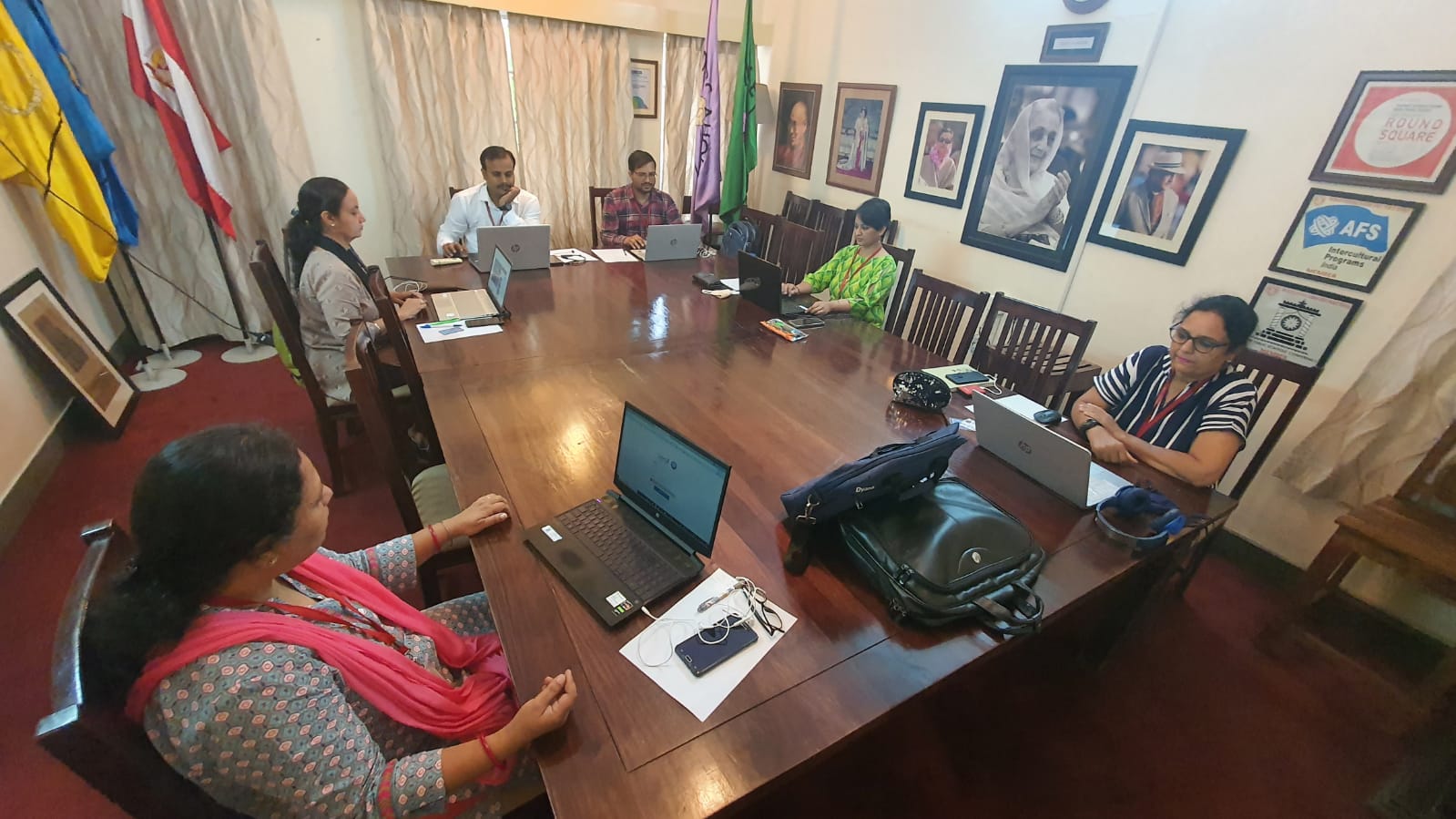 Back