Back
(A talent hunt for Classes VI to XII - 2021-21)
Talent is encapsulate in every individual and cannot be confined, duplicated or sold. It's a "Human Capital" that makes a human unique, distinct and irreplaceable.
RKK is full of talented students and therefore in this pandemic situation,  RKK decided to launch an online platform for our budding artists to showcase their hidden talent.
The team of Performing Arts department comprising Mr Sanjay Bohra, Mr Vimal Verma, Mrs Daksha Singh, Dr Piyushree Shukla, Mr Navdeep Parihar and Dr  Nitu Parihar collaborated together with the Dean Activity,  Mrs Indra Shaktawat and under  her able guidance planned and started to execute the idea of RKK's GOT TALENT  2021. Brochure was designed and launched on 30th May 2021 informing the students about the rules and regulations, categories, awards and rewards. Templates and Videos were posted on the social media time and again inviting students for maximum participation. Certificates and rewards were decided for the participants. Last date for sending the entries was 10th July 2021.
Students were very excited and participated in all the categories with full enthusiasm. 
Approximately 130 entries have been received  from the categories of Dance, Music, Instrumental and  Theatre. 
Total  49  outstanding entries out of 130 entries of  students have been  selected by an  esteemed panel of Judges on the basis of their performance from each category i.e.
Dance :
25
Music / Instrument :
12
Theatre :
12
The students were given
"Certificate of Participation'
and
'Outstanding Performance Certificate."

All the Videos of Outstanding Performances have  been compiled into a beautiful launched pad presentation video for You Tube, Facebook Page and RKK's website to give recognition to our budding talent. It will be premiered on 10th July 2021 for the viewers. The certificates will be given to all the participants on 25th June 2021 via email. In addition to this all the outstanding performances from each category will be showcased on  RKK INSIDER page on Instagram from 25th June 2021 onwards.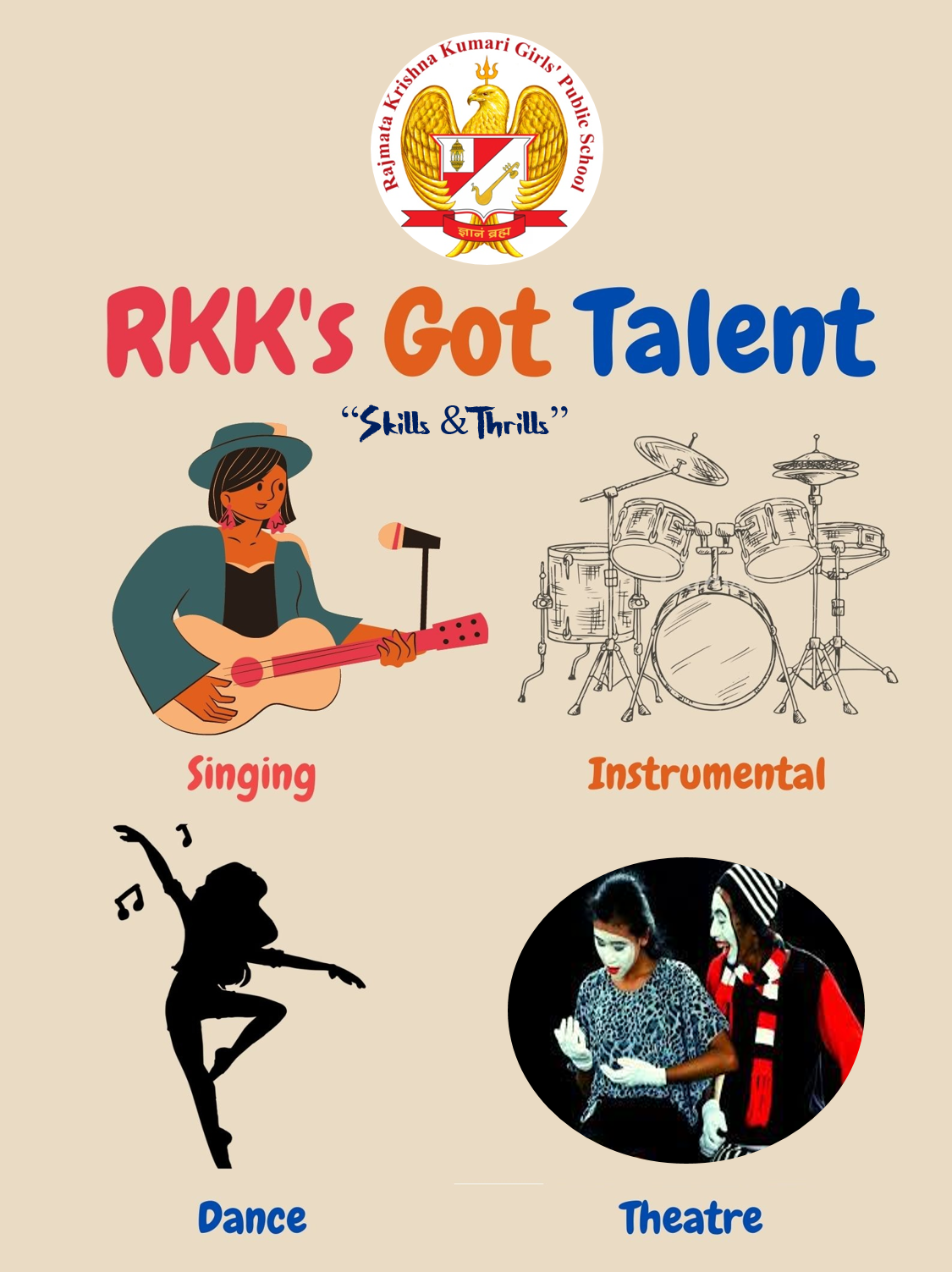 Back