Back
RKK'S INTRA CLASS COMPETITION
"Personal participation is the universal principle of knowing''.
An Intra Class Competition,
'Express your Expressions'
was organized for Classes VI to IX in which 85 participants participated.  The event   gave the participants a platform for expressing their views, ideas and creativity. The competition was based on six pillars of Round Square - IDEALS.
Internationalism in which the participants had to write a letter to their penpal living abroad and telling them about the rich culture of Marwar.
Democracy in which they had to imagine themselves as a political leader, expressing their views on what changes they would like to make in society through a video.
Environment in which the participants had to create a poster on the current scenario of the environmental situation of the world with a sustainable example.
Adventure in which the participants had to make a virtual postcard depicting their experience of an adventurous trip.
Leadership in which the participants had to create a video role playing their favourite leader's famous speech.
Service in which the participants had to send photographs or a PPT of their service endeavour in these COVID times.
The competition gave an opportunity to the participants for showcasing their illustration, service act, dramaturgy, acting and many other skills. It enabled the participants to broaden their horizon in these difficult times.
Nehal Gehlot, Jaya Sankhla, Suhani Baheti and Shruti Rathi from X under the guidance Mrs Sapna Gupta hosted this competition and provided the participants an enriching experience to cherish for life.
Launched this competition on 10th April 2021
Last date to register 15th April 2021
Last date for submission of online entries  24th April 2021
Result declaration on 1st May 2021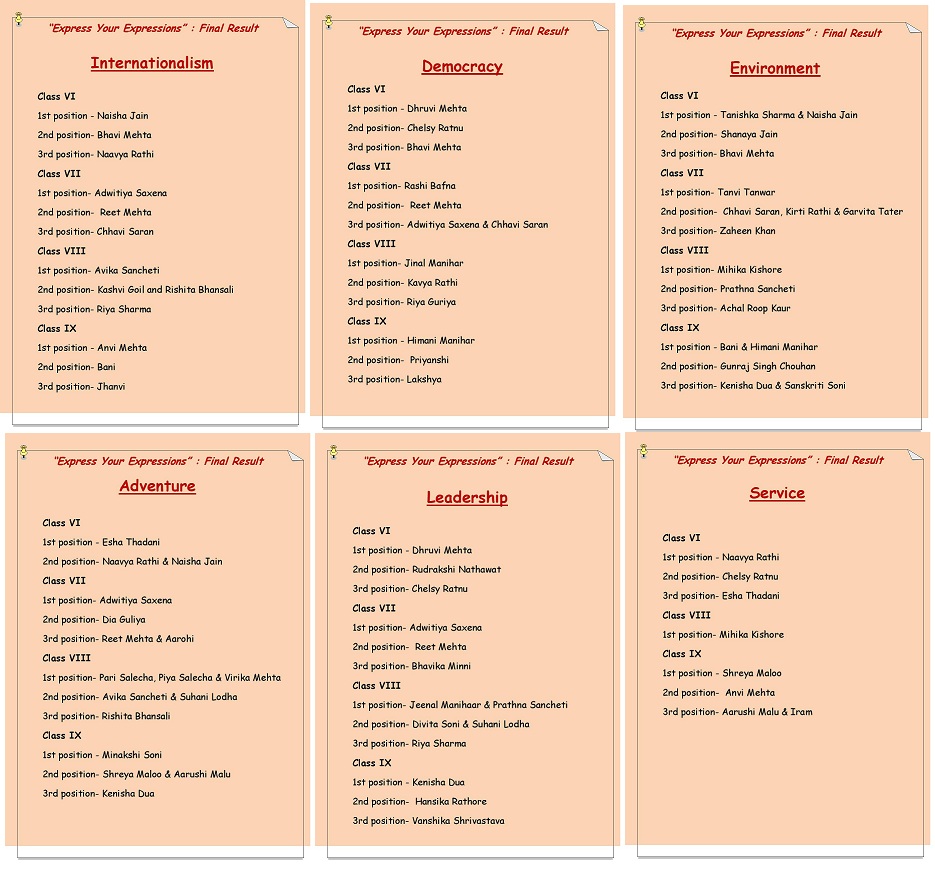 Back