Back
India, along with ten other WHO South East Asia Region member countries, have resolved to eliminate measles and control rubella/congenital rubella syndrome (CRS) by 2020. In this direction, Ministry of Health & Family Welfare has initiated measles-rubella (MR) vaccination campaign in the age group of 9 months to less than 15 years in a phased manner across the nation.
The Measles-Rubella Vaccination Campaign initiated by Ministry of Health & Family Welfare was carried out in RKK on
4th September 2019
from 10:00 am to 2:00 pm. 
This campaign aims to rapidly build up immunity for both Measles and Rubella diseases in the community and to knock them out therefore, all the children studying in Class KG to Class X received MR vaccine.
RKK is an active member and a part of global efforts to reduce illness and deaths due to Measles and Rubella in the country.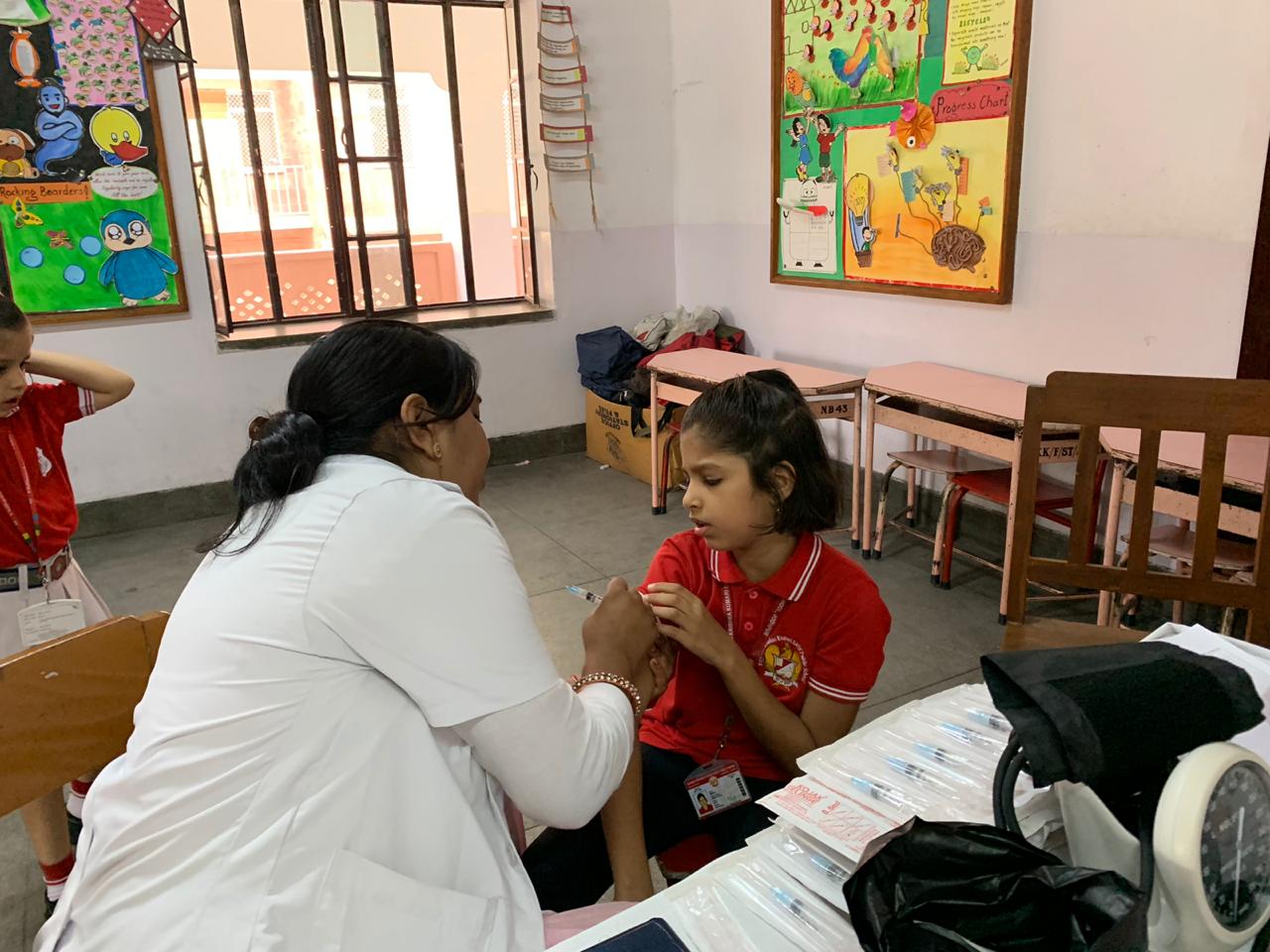 Back