Back
ADVENTURE ACTIVITIES AT GIRLS' HOSTEL, KERU
"Fill your life with adventure, not things have stories to tell not stuff to show".
On
3rd August 2019,
the students of Class IX went to Girls' Hostel, Keru under the Round Square Pillar of Service and spent the entire day with the not so fortunate rural girls of the hostel run and supported by His Highness Maharaja Hanwant Singhji Charitable Trust. A warm welcome was given to the RKKians by showers of rain and welcome speech delivered by a student of the hostel.
Activities like Ice-Breaking session, Interactive Quiz, Friendly Kho-Kho & Basketball Matches, Group Photograph DJ Party and visit to Bheruji Mandir in Barli were a great learning experience coupled with fun and enjoyment.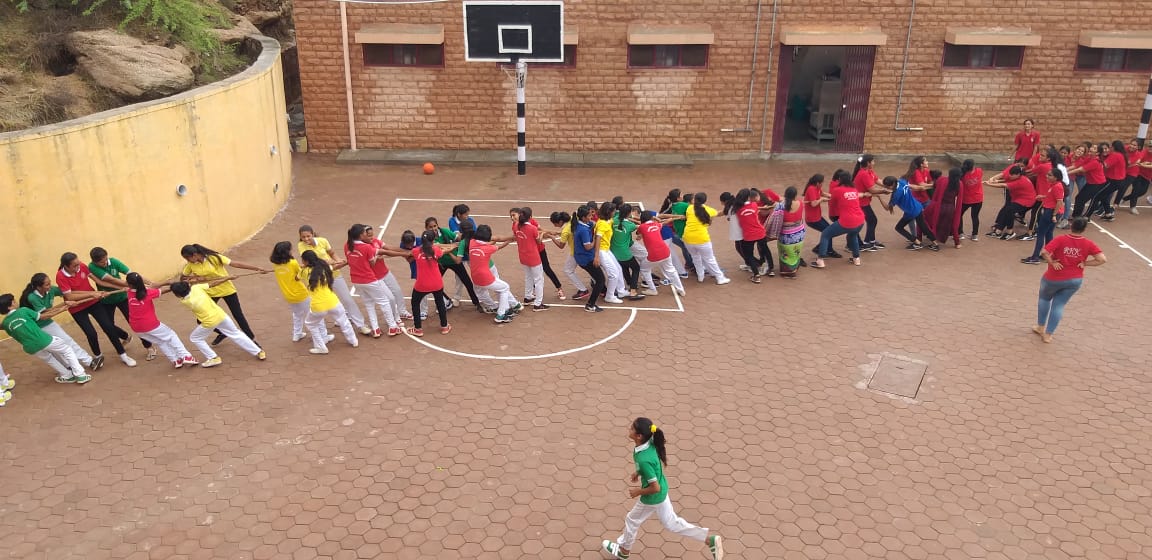 Back