Back
INSTALLATION CEREMONY – INTERACT CLUB : 2019-20
The Installation Ceremony for the members of Interact Club was conducted by Rotary Club of Jodhpur Padmini on
27th July 2019
at Rotary Bhawan, Jodhpur.
Interactors of three eminent schools of Jodhpur ; Rajmata Krishna Kumari Girls' Public School, Happy Hours School and Central Academy were present for the event. The ceremony was presided over the Chief Guest, Rotarian Mr Vinod Bhatia.
Welcome Speech was given by Niharika Singhvi of Rajmata Krishna Kumari Girls' Public School highlighting the role of interactors in the society and promising to keep up with its motto.
Oath was administered by the Chief Guest to all the interactors and Office bearers from each school. Manya Mehta took the oath for the office of President and Niharika Singhvi for the post of Secretary from RKKGPS. The Collars and Badges were handed over by Ms Rajshree Choudhary and Ms Sushma Sethia.
Mr Vinod Bhatia enlightened the students about he principles and motto of the Club, 'Service before Self' and also motivated them to serve the society and become responsible citizens of the country.
The programme culminated by Vote of Thanks rendered by Manya Mehta.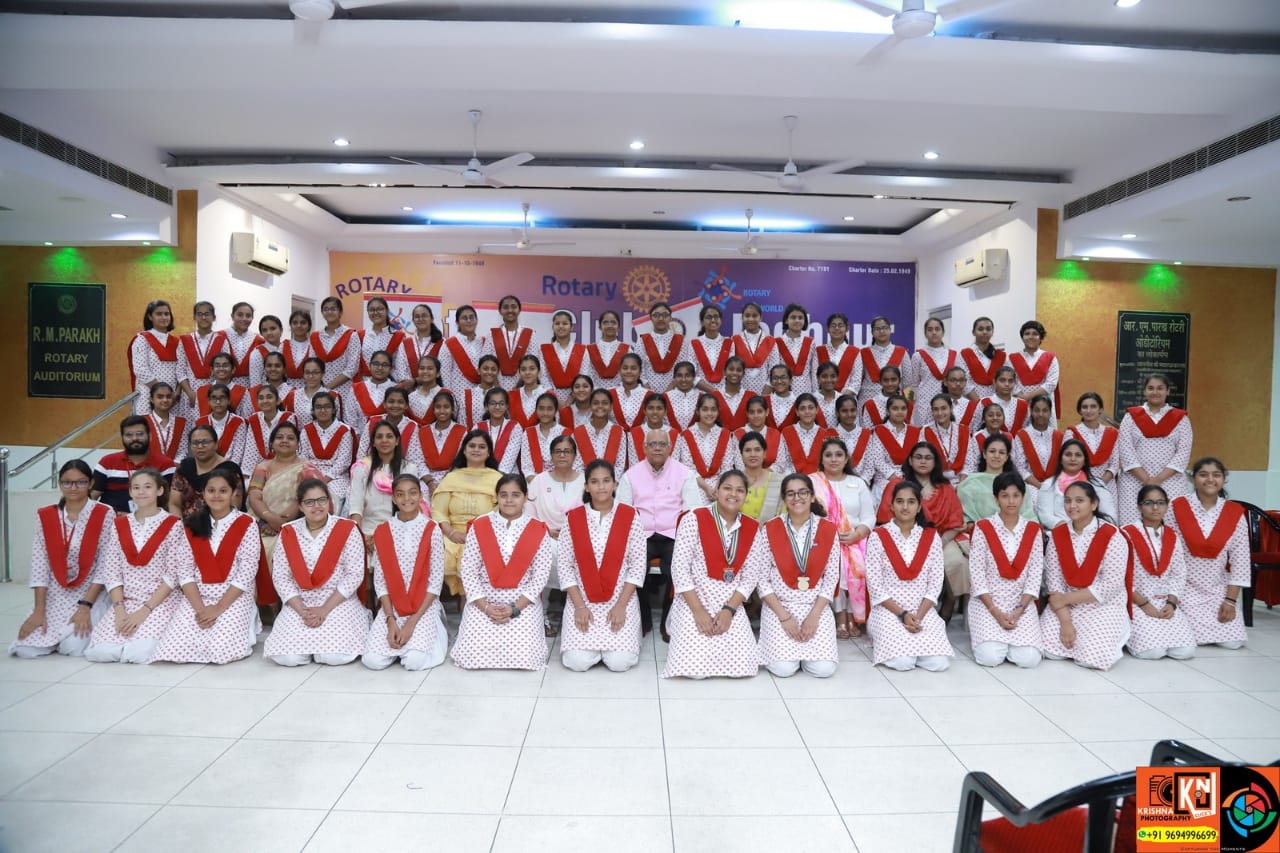 Back