Back
RKK not only dreams about success but also works for it and turns it into reality.
Another proud previledge and honour, another gem added to the jewelled crown of RKK and another feather added to our cap is
Rotary Citation with Silver Distinction 2018-19,
awarded by
Rotary International
to the Interact Club of RKK for helping Rotary be the inspiration in the lives of people all over the world.
This success journey has been due to the few of the following activities represented by the Interact Club of RKK :
·         Fund Raising.  
·         Visit to Orphanages.
·         Contribution in Youth Festival and supporting NGOs through Service Projects and Performances.
·         Book Donation Drive
·         Street Play  
·         Participation in 10th Annual Video Award.
·         Tree Plantation Drive and the list goes on. 
Congratulations RKK...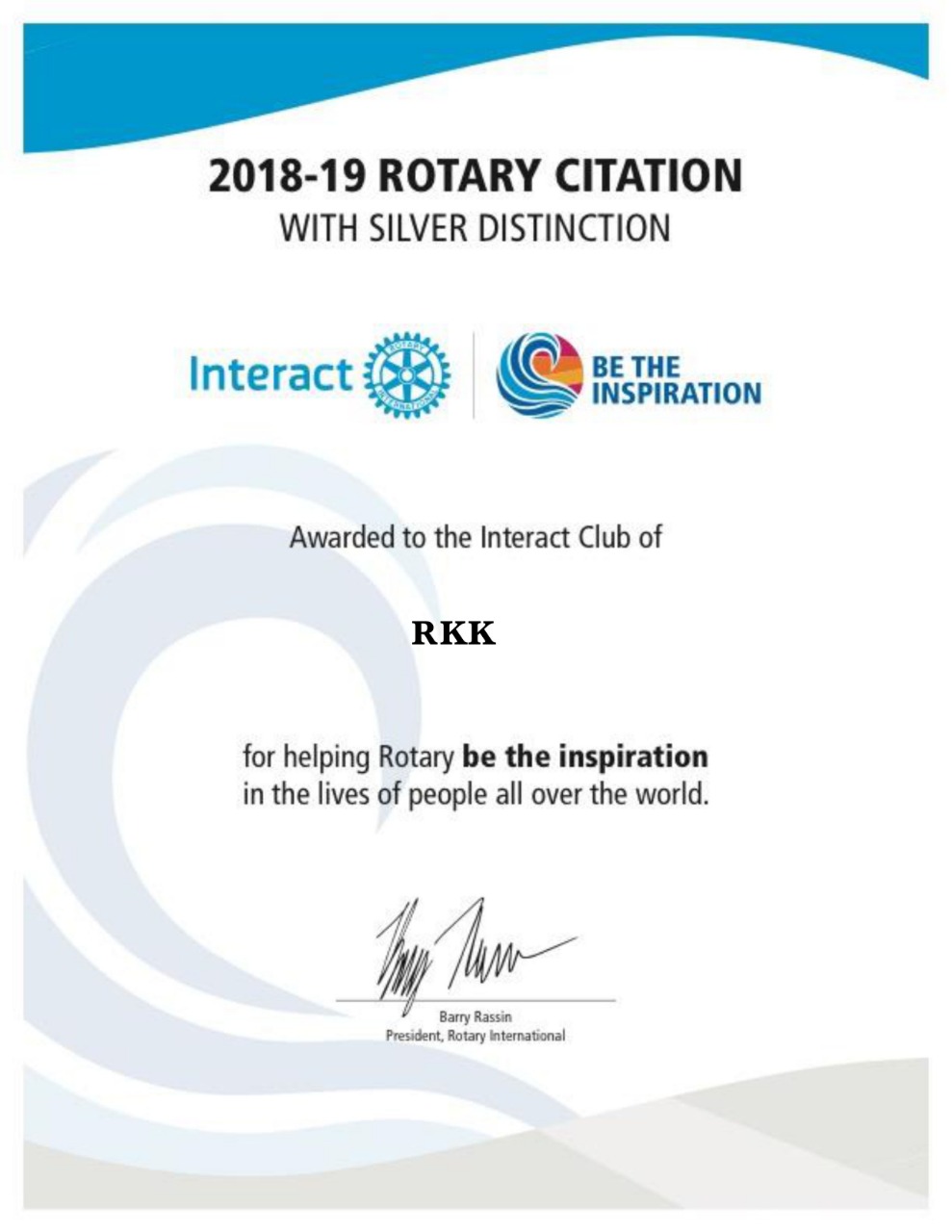 Back