Back
SCOONEWS GLOBAL EDUCATION AWARD 2018
The ScooNews Global Education Awards on
3rd and 4th August 2018
at City Palace Udaipur, recognized outstanding contributions made by individuals and organizations involved directly or indirectly in education through pioneering practices and use of innovation and technology to enrich the lives of learners everywhere. Featuring education's best and the brightest, the annual recognition was a spotlight on the best solutions, innovations, inspiring leaders, and innovative trendsetters.
This Global Educators Fest revolved around the theme of 'Making India a Global Education Powerhouse'.
It brought together the brightest minds to ponder on how to leverage on our illustrious legacy and incorporate global best practices to once again place India on the global map as the world's learning capital. Through print and digital channels, the fest offered teachers, administrators and school technologists a platform where they can learn and improve using a trove of new practical content. It also allowed them a space to interact and share views & knowledge on education best practices and resources.
It is a matter of great pleasure and pride to share that amongst elite schools of the country, Rajmata Krishna Kumari Girls' Public School Jodhpur was conferred with the
"Best Girl's Day Boarding-cum Residential School 2018". 
Mrs Sapna Gupta, Dean Exchange Programs was the proud school representative on behalf of the Principal to receive this prestigious award.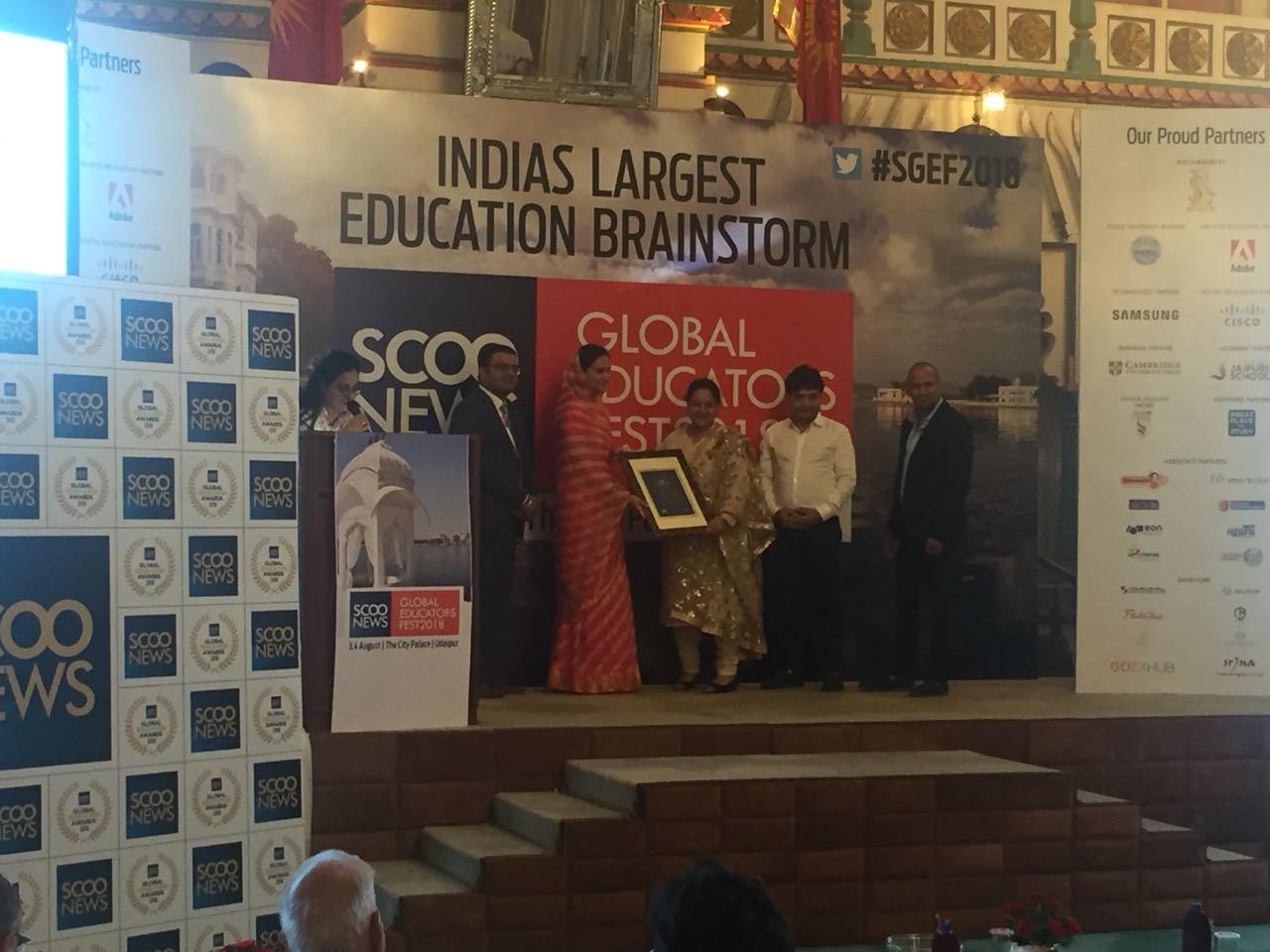 Back