Back
RKK'S 27TH FOUNDATION DAY
RKK celebrated its 27th Foundation Day on 20th July.
2018, being the year of RKK's Founder Late Her Highness Rajmata Krishna Kumari Sahiba, the programme was totally devoted to her, who had a dream, a dream of educating girl child, empowering women & see the women of India progressing in life. Therefore 26 years ago on 20th July 1992 – this temple of learning came into being.
Rajmata Sahiba was very fond of exploring different cultures & was also a very good poet, therefore a Spic Macay performance was organized by Kalamandalam Rachita Ravi who excels in the field of Mohiniyattam.
A self-composed poem was recited by Lakshita Ranawat, rendering tribute to Rajmata Sahiba. Another poem which was composed by Rajmata Sahiba was also recited by Ridhvika Singh.
Class IX did a great job under the 'Environment' pillar of Round Square by felicitating all the Bhaiyajis and Baijis for their endless effort to keep school clean & were given the title of "Environment Warriors".
Now comes the exciting news – a Facebook page was launched on 20th July 2018 totally managed by students. It has been initiated with a view to disclose all the activities including 'Masti & Maza' happening inside RKK.
Also RKK partnered with Univarity for an Alumni Management Programme and Career Guidance Programme which will allow RKKians, past and present to look at roadmaps around Career & College planning etc.
Principal, Mrs Neera Singh also honoured Mrs Seema Malhotra Baxi and Mr Arjun Singh, who have been in the school right from its inception and have always been devoted to the school. The day ended on a very good note as it was dedicated to the service endeavours envisioned by the legendary founder.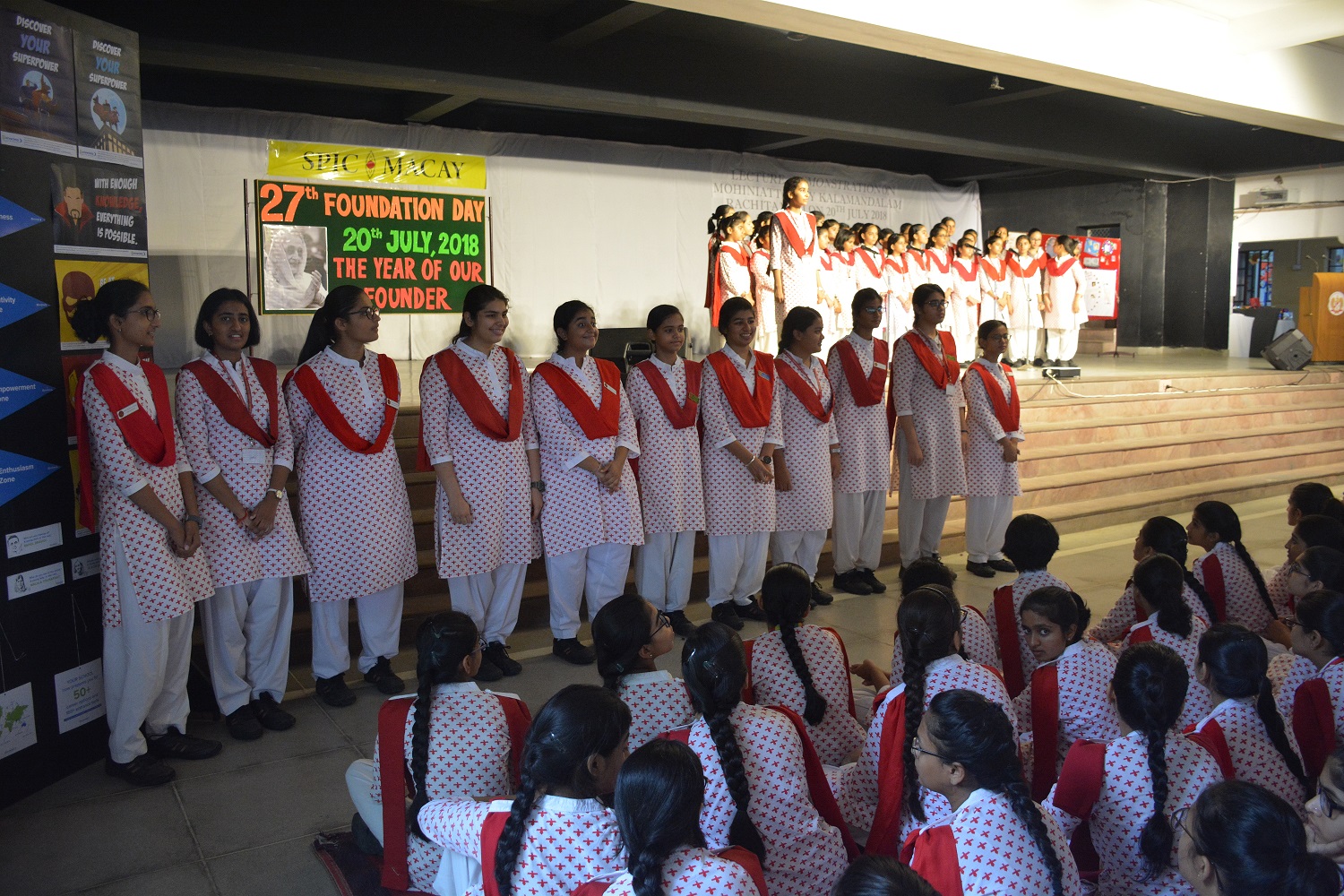 Back