Back
Summer Camp means a meeting place with various skills where a mountain of experience awaits you.
This was the first time when RKK organised a summer camp for its students which gave them the opportunity to participate in various activities namely: Badminton, Basketball, Tennis, Squash, Swimming, Yoga – Aerobics, Dance, Creative Art and many more. Through this camp students explored themselves and recognized their talents. The management was kind enough to give opportunity to learn and explore these various skills for RTE students free of cost.
All the coaches and trainers worked hard during the time span of these fifteen days. Students were given an opportunity to portray the things learnt. Competitions and performances were held on the last day where students competed with each other giving us a true example of sportsmanship, dedication and team spirit.
Special thanks to Principal and Yuvrani Sahiba for providing with a wonderful opportunity to explore ourselves and would request for organizing it again in future. This event was a true success because of constant hard work put in by Coaches and trainers. Thanks to the Co-ordinator of the event Mrs Indra Shaktawat for all time support and coordinating this wonderful summer camp. This event would not have been possible without help of Bhaiyajis, Baijis and Mr Pep Singh Rathore.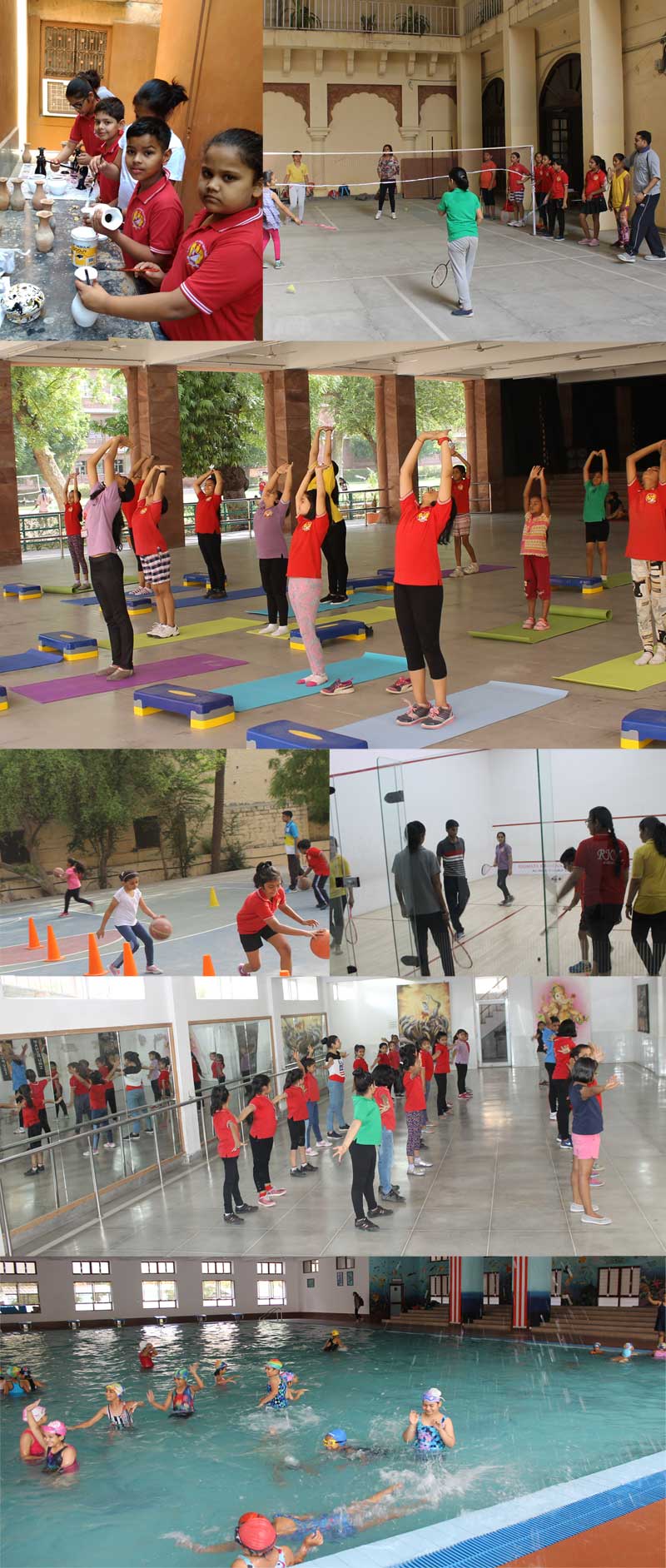 Back