Back
HUMAN ENDEAVOUR TO SAVE BIRDS & PROTECT NATURE
The most appropriate & necessary Human Endeavour has been taken by RKK in association with Dainik Bhaskar on
05th May 2018
to save birds by feeling them water.
Yuvrani Sahiba was the Guest of Honour to light up the event with her Golden words & concern for thirsty birds in order to protect & reduce the death of birds. She said that there are various actions, students can take to conserve birds and take good care of them so that they can survive.
All the students participated with interest & enthusiasm by gathering in green lawns to take one bowl as their responsibility to clean, to maintain its cleanliness & to refill it. Everyone present learnt that their foremost duty is to protecting the birds & save their numbers. Second duty is to protect their habitat. Keeping this in mind, with diligence of implementation, we might be able to reverse the current dwindling population of birds and save them from being extinct.

"The smallest act of kindness is worth more than the grandest intention."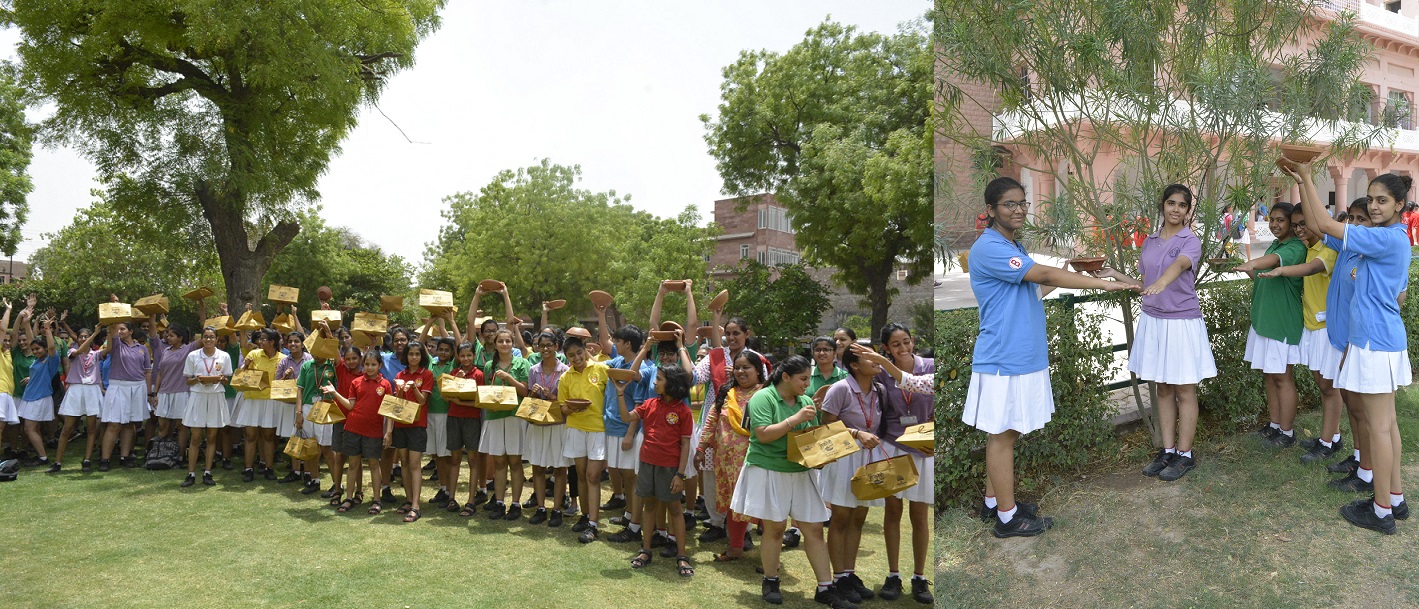 Back