Back
SPECIAL ASSEMBLY – FOUNDER'S DAY
20th July 2017
heralded proud moments for each and every member of the RKK family as the institution celebrated 25 glorious years of spectacular contribution to the field of education. A commendable milestone, the RKKians were seen with bubbling their enthusiasm, cheerful spirits and smiles, as sparkling as Silver, in Silver Jubilee year. 
In order to commemorate this magnificent occasion, a series of events were organized. It is no surprise that the entire school participated in all the events with jubilant fervor and resplendent pride. The students and staff members enthusiastically participated in a marathon 'Run for Humanity' under the aegis of professional athletes to mark the beginning of yet another era of dedicated education and individual empowerment. The Red and White balloons that soared high up in the sky with ongoing and continuous clapping and cheering of thousands of smiling faces and excited RKKians was a breath taking sight. It was a sea of enthralled cheers, resonating giggles, thundering applause in which the entire school droned, happily. 
A special assembly was held by both Junior as well as Senior school students. While the teachers captivated the audience with their mesmerizing performances in dance and music, the students were no less enchanting. Amidst a spurt of bright and colourful dresses, they trotted and danced, jived and made merry with foot tapping music and excitement. 
Not only were their performances heartening and worth-watching, what was equally touching was the zeal that each individual was rightfully infected with. 
A dollop of ice cream and delicacies with an outing for the students from standards Nursery – V for movies like Beauty & the Beast and Spider Man – the Homecoming were the icing on the cake.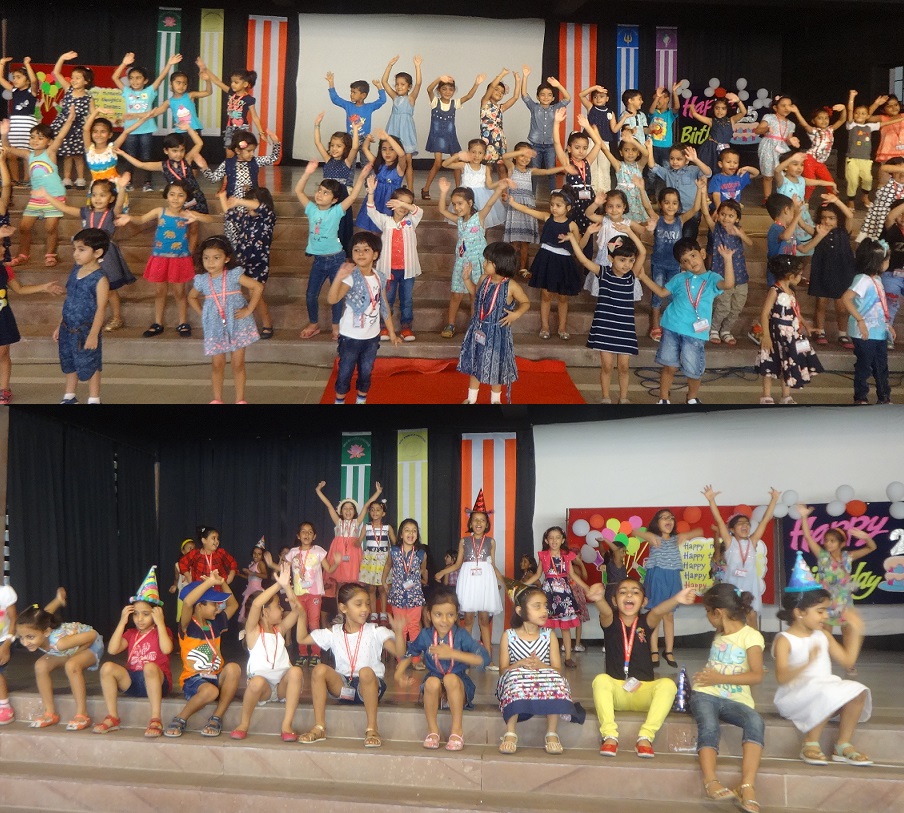 Back