Back
Venue
: Miles Bronson Residential School, Borjhar, Guwahati, Assam.
Date
: 3rd to 5th October 2016
Swimming Coach
: Karuna Deb
Result
: Niharika Singhvi of class 6 C  (U-14) bagged 2 Silver Medals in 50 mt free style and 100 mt free style. Kirti Soni (U-14) of class 7 B bagged Bronze Medal in 200 mt breast stroke.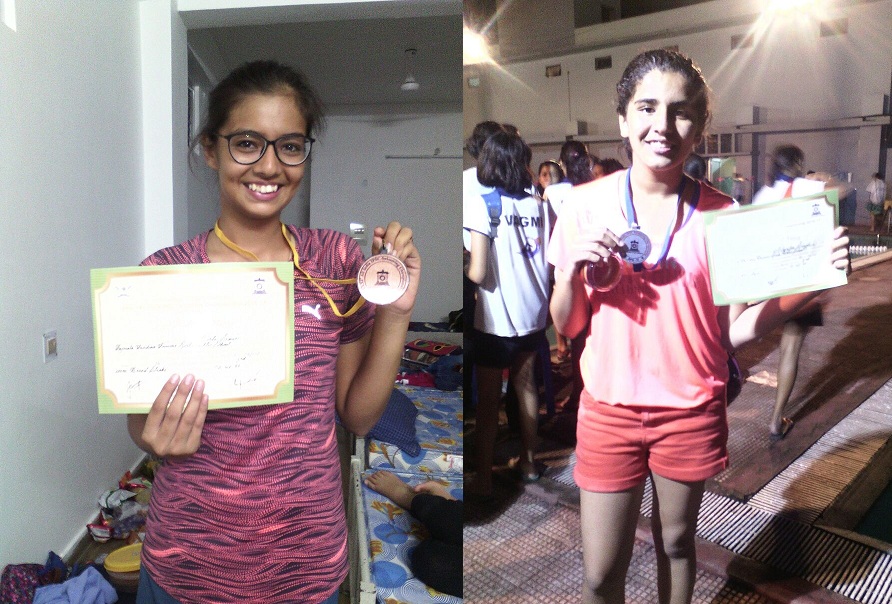 Back