Back
Event:
53rd All India IPSC Athletic Meet
Venue:
Punjab Public School, Nabha (Punjab)
Date
: 3rd to 8th November 2016
Athletic Coach
: Mrs Sita Kumari
Result:
a) Hemantika Rajawat of class 10 B won SILVER MEDAL in Javelin Throw U-19.
She is selected for SGFI National Athletics.
b)
Participants :
Nancy Beniwal 10 C, Rudrani Mepawat 10 C,Allie Bishnoi 9 A, Aruna Shekhawat 8 B, Niharika Bhadu 8 B, Pratibha Karnot 8 A, Rajshree Karnot  8 C, Yogeta Rathore 8 B, Priyantika Rajawat 8 A, Shaily Ostwal 8 C, Deewanshi Vyas 8 B and Garima Shekhawat 8 B.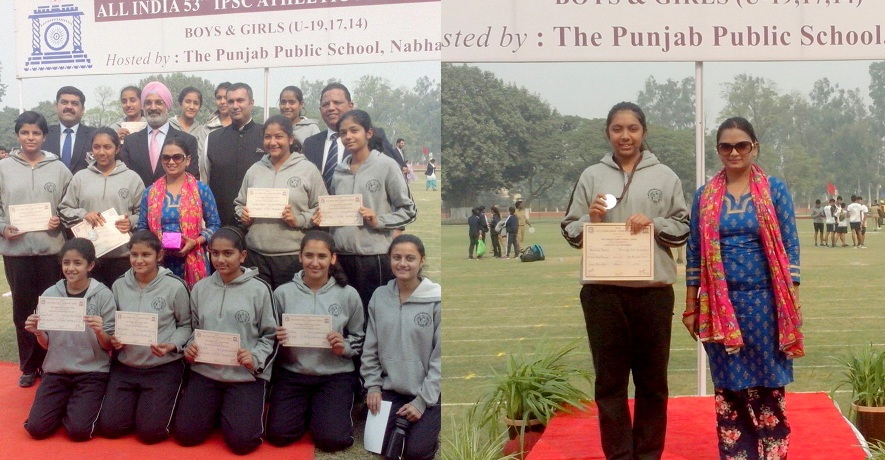 Back