Back
THE IPSC BOYS' SQUASH CHAMPIONSHIP (U-12,14, 17 & 19)
Date –
3rd to 7th October 2022
Venue
– Mayo College, Ajmer
Coach –
Mr. Vijay Singh Parihar
Manager
– Mrs. Mukta Singh
Results :-
Under 12 Team 5th Position
Name of Participation :
1. Daksh Goswami of Class V-A
2. Mehul Soni of Class IV-D
3. Devvrat Singh Shekhawat of Class IV-D
4. Revat Pratap Singh Ranawat of Class IV-D
5. Hement Rankawat of Class IV-A

NOTE : I
n the History of RKK for the first time, our boys represented Rajmata School in All India IPSC Boys' Squash Championship 2022-23. They have a long way to go...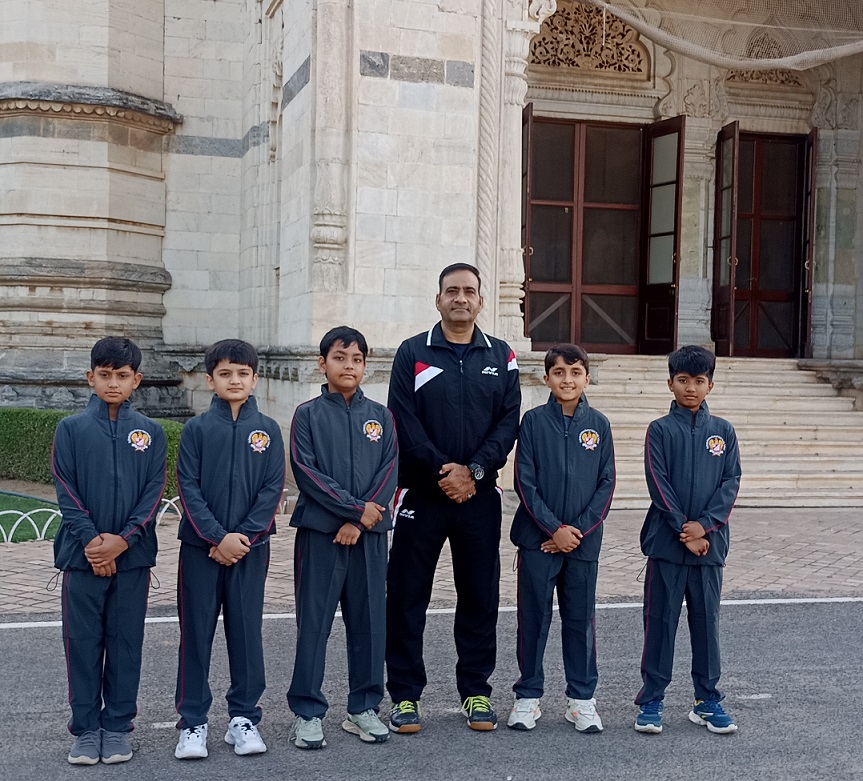 Back