Back
Well, Sitting idle, killing time and slugging around in the summer holidays is what not liked by the parents and teachers, whose vision is to give the best and as much as they can .To achieve this, an initiative was taken by Rajmata Krishna Kumari Girls' Public School, Jodhpur by organizing a Summer Camp from
18th to 31st May 2019
for the students of classes II to IX and XI. Approx. 250 students participated in this camp with full dedication and 50 students from Desuri and Keru were invited and benefitted during the course. The activities offered under experts  were namely – Shooting by Veena Kheeche, Squash by Vijay Singh Parihar,  Basketball by Abhimanyu Singh, Badminton by Manjeet Singh Rathore, Recreational games like Chess and Rubic Cube supervised by Praveen Singh Rathore, Swimming by Veena Chauhan and Sita Kumari, Zumba by Sunil Banzo , Self-Defence by Mangal Singh, Dance by Piyushree Shukla and Daksha Singh ,Baking by Sanju Kalra and Shivani Bangchandani , Fine-art by Manoj Sandha ,Art and Craft by Reema Rathore and Monika Chauhan, Music by Sanjay Bohra and Deepak Bohra etc.  During the course of the camp the students were enthralled to experience new skills and explore their potentials and passion in the field of their interest.
The closing ceremony was held on 31st may where the students showcased the talent of Music, Dance, Zumba, and Self-Defence exquisitely.  
A glimpse of the creativity and hard work put in by the fine- art and art and craft students was displayed in the gallery. Delicious and mouthwatering cuisines were also displayed by the students of the baking club. 
Yatheesh Kasaragod and Jyoti Mathur were the distinguished judges for the Nukkad Natak competition which was held for Desuri and Keru students.
Yuvrani Sahiba was the eminent Chief Guest for the ceremony.                                                        
Immense gratitude to Yuvrani Sahiba and Principal ma'am for providing such a structural opportunity to the students of RKKGPS, Keru and Desuri . The children had fantabulous time learning, sharing, bonding and making new friends which will be cherished by them for life long.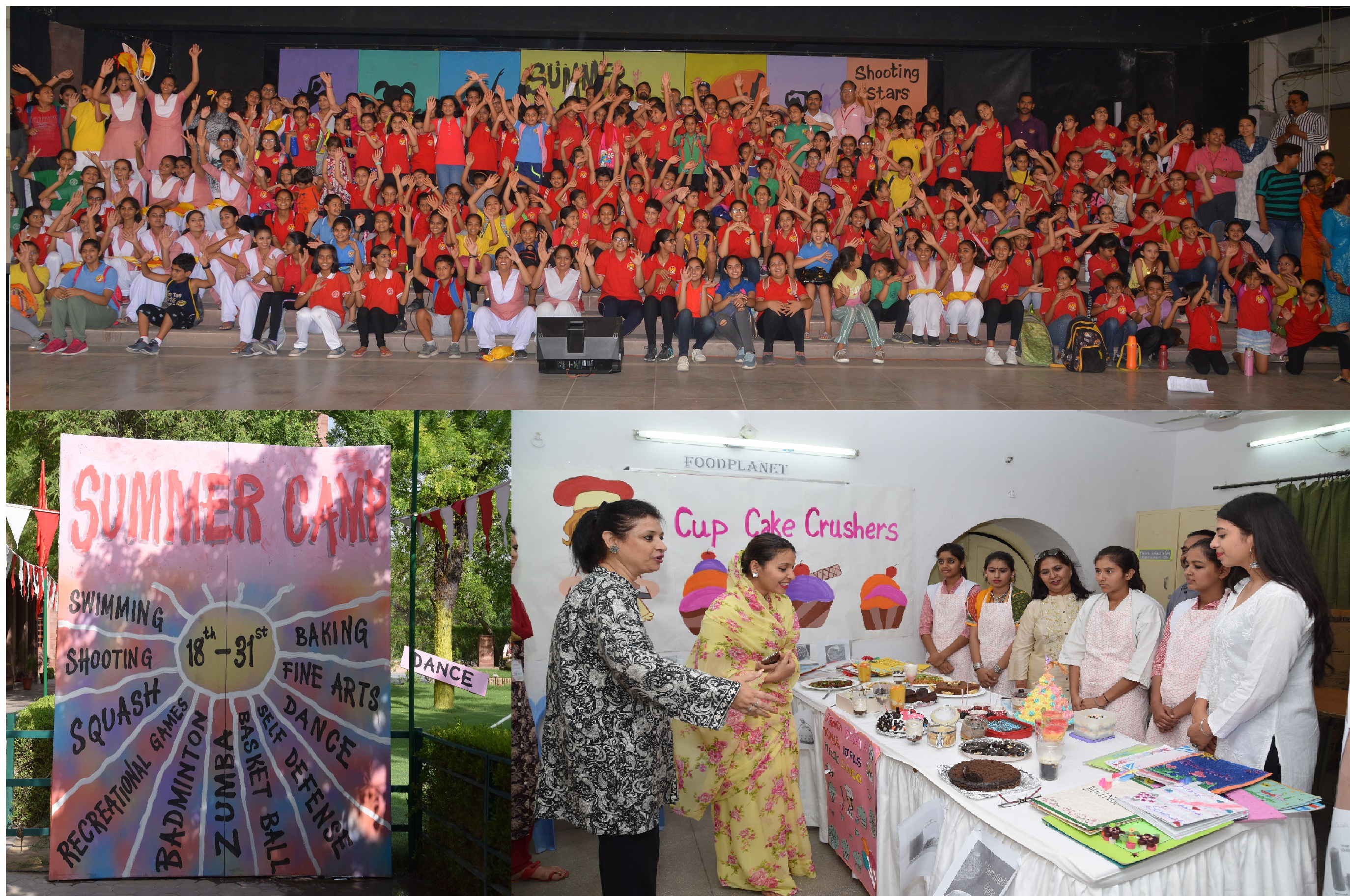 Back