Back
RKK plays  a huge role in bringing out the best in its children. Good conduct is coveted, but sometimes young minds need guidance to polish their personality through guidance and counselling. RKK provides  workshops, orientations  and sessions from time to time throughout the year to  advice and guide students  on how to manage and deal with emotional conflict, personal problems and incorporate valuable lessons in their daily life. Such  sessions  involve career guidance with educational counselling in the senior years of school when students come face-to-face with some important decisions in their life and the students are advised on the selection of courses and different career paths as it's important to prepare them for life after school and what to expect in the different fields they might opt for.
One such endeavour was organised by Bodhi International School on 19th January 2019 by offering education counselling services of 20 Universities of India and abroad  to ensure  help to  students of the city  providing a platform for all those involved in guidance and counselling to exchange information and experiences.
This Career Global Bonanza was attended from RKK  by 21 students of Class XI with Mrs Sapna Gupta, Dean Exchange Programs to provide them  more exposure and navigate them when they are going through a transition.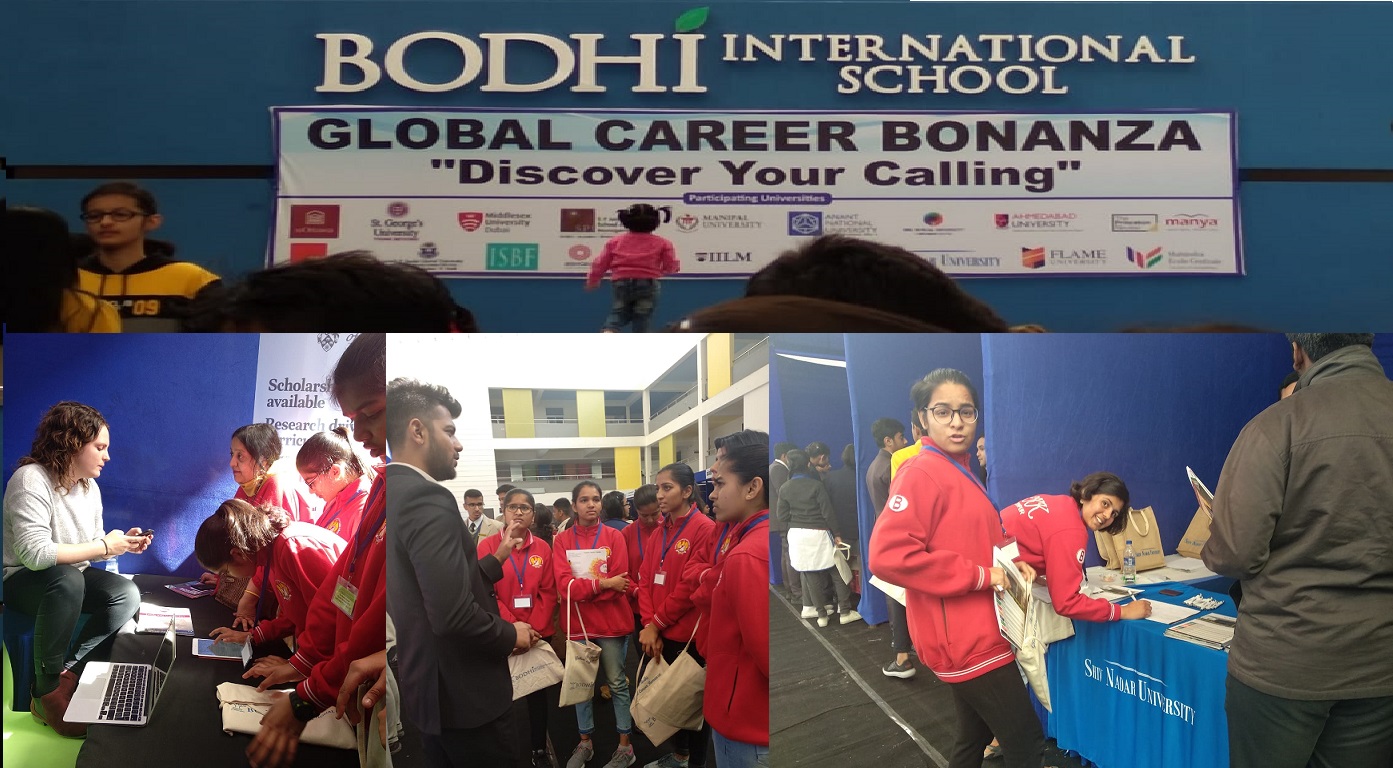 Back