Back
INDIA'S SCHOOL MERIT AWARDS 2018-19
IT'S TIME TO CELEBRATE  
RKK aims high and ensures that every success of Students and Staff receives acknowledgement and reward they deserve. 
"Rajmata Krishna Kumari Girls' Public School in a survey conducted by Education Today" is Ranked No.1 in India, No.1 in Rajasthan, No.1 in Jodhpur in the category of 'India`s Top 3 Girl's Day-Cum Boarding School'.
Mr. Jaiprakash Narayan CBSE Coordinator received the prestigious "Education Today Award" on 8th December 2018 at the Chancery Pavilion, Bangalore.
Top schools under 'International, Boarding, CBSE, ICSE, State, Boys & Girls'  categories are selected out of over 1615 Survey Forms received by them. The schools are categorized under 10 Parameters like Academic Reputation, Individual Attention, Infrastructure Provision, Innovative Teaching, Safety & Hygiene, Sports Education, Value for Money, Holistic Development, Leadership Management Quality and Co-curricular Activities. It is a matter of great pride and honour to announce that India School Merit Award 2018 received by Rajmata Krishna Kumari Girls' Public School, Jodhpur is based on Jury Rating, Parent's Votes (78,510 votes) & Education Today Core Team's Analysis.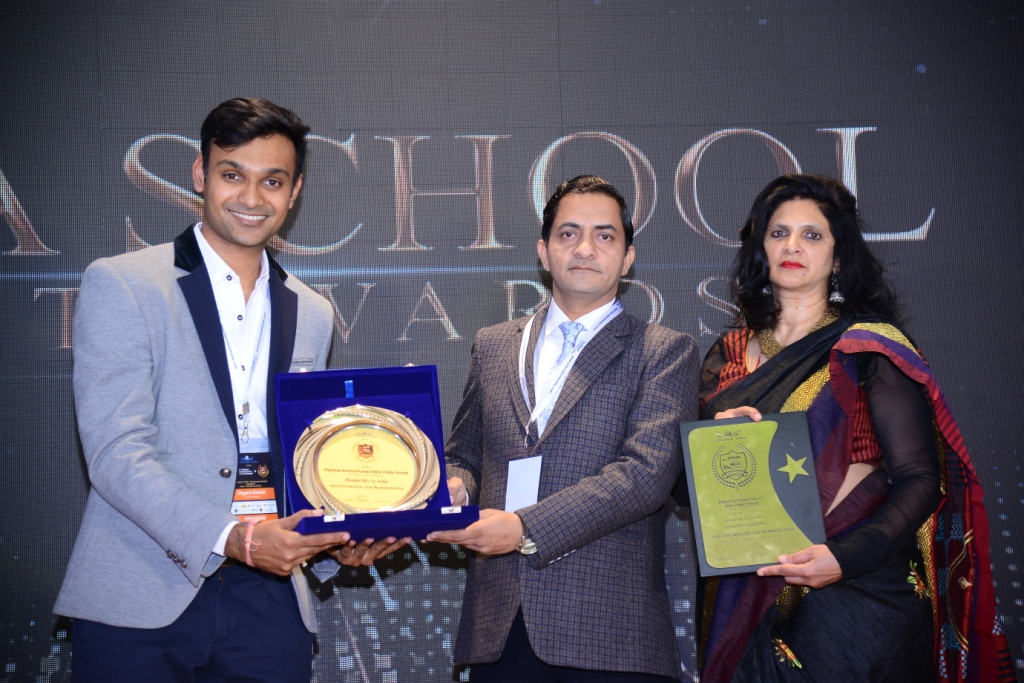 Back