Back
CELEBRATING THE SPIRIT OF PATRIOTISM AND FREEDOM…
As our nation grows and prospers, faces challenges dynamically and holds on to its cultural roots to build a strong future; we believe all this is possible because today we stand free. Every year, 15th August serves as a reminiscent of the good and bad memories, happy and sad events, success and failures of a tremendously diverse nation- INDIA. As events and celebrations in honour of this day are organised all over India, at Rajmata Krishna Kumari Girls' Public School, the sight was no less. Tricolours everywhere, happy faces and invigorating ambience is how one can define the 72nd Independence Day celebration at RKK.
Flag hoisting, Unfurling the National flag by the School Principal, Mrs Neera Singh. What a patriotic start.  The students paid tribute to the nation through a vibrant cultural programme. The medley dance by the seniors, the energetic dance numbers by the primary wing and melodious patriotic renditions by the school choir paid befitting salute to the soldiers and freedom fighters.  Speeches, Self-composed Poems and Songs by the students thanking all martyrs, soldiers and inspiring leaders who have helped in defining the India touched everyone's heart. Boarders showcased their creative side and painted each other's face with tricolour. Their love for the national flag was reflecting in this gesture.
Lovely costumes and performances by the Primary, Junior, Senior students and Faculty Members filled the heart of every Indian present with the spirit of patriotism. Cheering the national slogans loud and singing of the National Anthem and with shine in the eyes to make this nation proud one day, summarises this experience. The programme concluded with a promise to do our bit in preserving our freedom.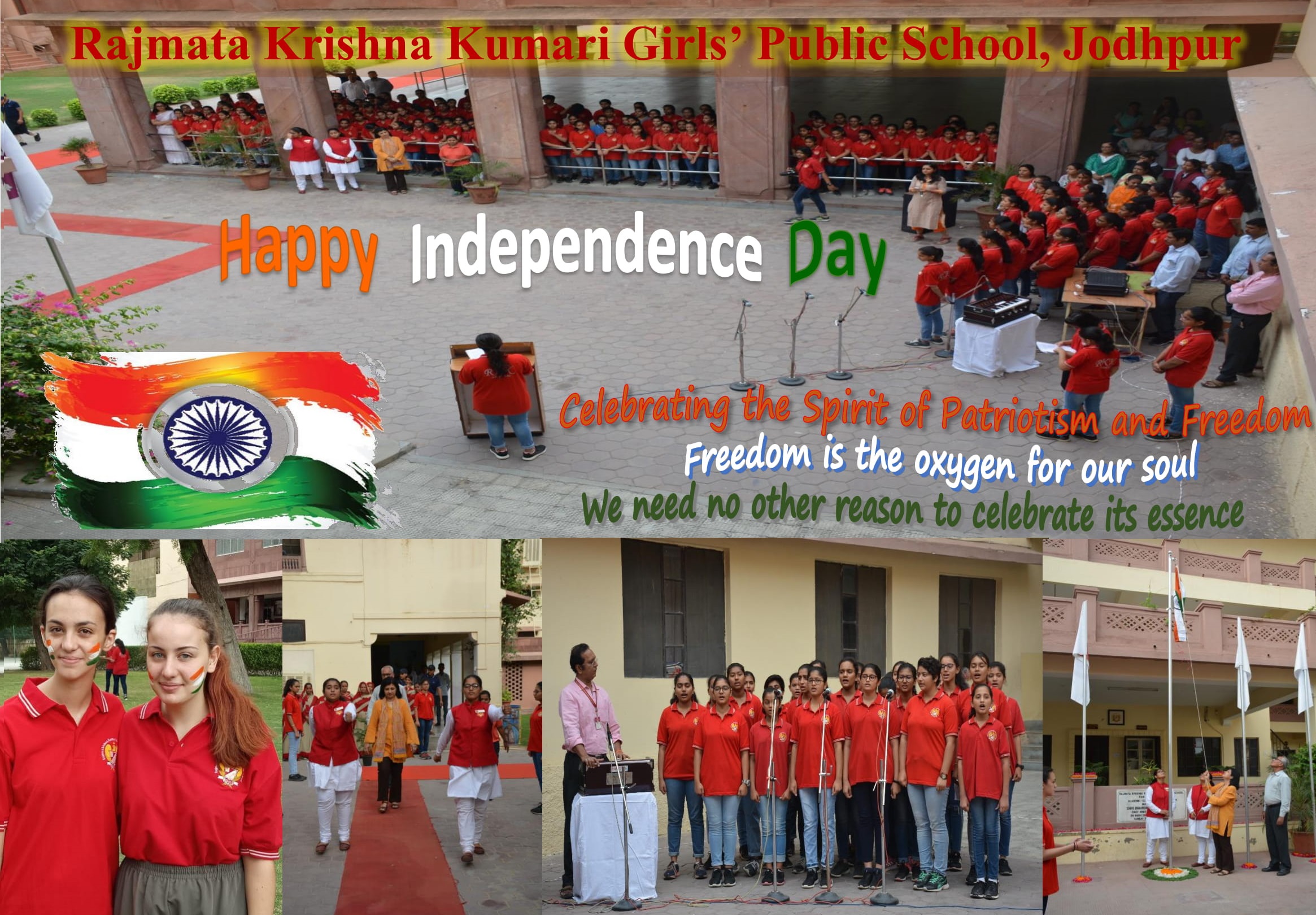 Back