Back
YET ANOTHER OPPORTUNITY TO GAIN
 "If you want to grab opportunity, don't sit at home and thing about it. Go out and search for it."
Education becomes all the more interesting if it inspires you to push your boundaries, get out of your comfort zone and do the things you never did before. Learning to accept challenges and overcoming them by putting in positive efforts that too at a young age, certainly paves way to lead a meaningful life. 
Keeping this in mind, an Orientation Session of the
International Award for Young People
(IAYP) under the license of
Duke of Edinburgh International Award
was held on Wednesday,
April 4th, 2018.
During the event, Mr. Bivujit Mukhoty, Programme Manager, Award Programme Foundation, New Delhi enlightened the students and motivated them to join the Programme explaining its benefits for higher studies and job interviews.
The Orientation Programme infused zeal in everyone, not only to enroll, but also to actively take part in rendering Service to the society, sharpening their Skills, enjoy Physical Recreation, keeping themselves fit and move forward with a spirit of Adventure.

"Opportunities to find deeper powers within ourselves come when life seems most challenging."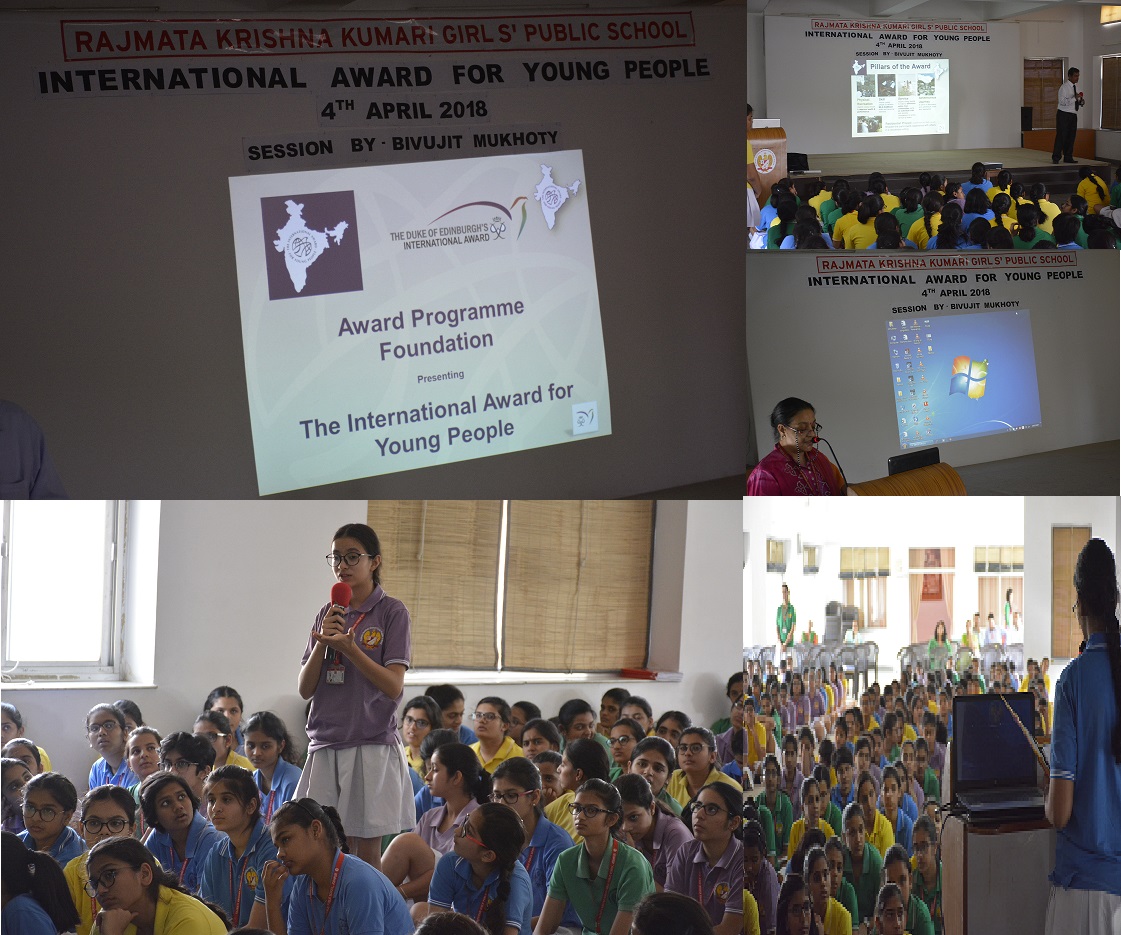 Back