Back
In order to make the students aware about the important of foods diet, generating interest in the food habits of people around the world and developing good foods habits a project, 'Planning a Platter' was conducted for Class IV & V. This project included formation of groups, making of a menu card for one complete day's balanced diet - breakfast, lunch, brunch, dinner and discussion with teachers and parents.
On
10th January 2017
, Class V prepared a number of delicious recipes for breakfast from different zones of India without using fire. Students of Class IV filled the air with aroma of different fruit and vegetable salads. Class teachers along with the subject teachers were there for support and guidance for the smooth conduction of the activity. Healthy, tasty breakfast & salads full of nutrients such as proteins, vitamins, carbohydrates were prepared by the students.
At the end of the activity, dishes prepared were tasted by the teachers and Coordinators of various departments. Students were too enthusiastic about the activity that they explained their recipes and methodology to everyone who visited them for tasting their delicacies. With happiness and pride, tears were found rolling from eyes of teachers and mothers.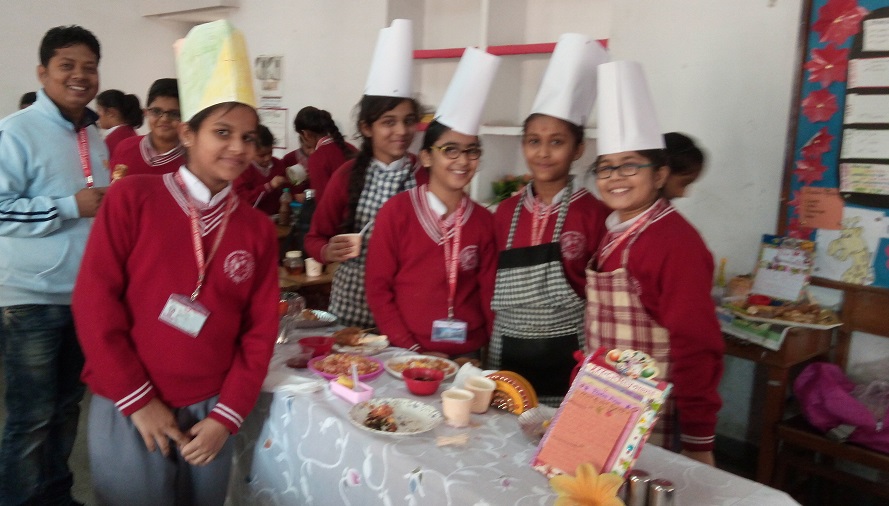 Back