ROUND SQUARE
As the world becomes increasingly interconnected, we are challenged more than ever before to expand our knowledge and attitudes in order to successfully participate in the emerging global community.
WHAT IS ROUND SQUARE ?
Round Square is a worldwide association of schools which share a commitment beyond academic excellence, to personal development and responsibility.
Round Square is most important as a movement in education, a guiding light with its roots in the philosophy of Kurt Hahn and its wide umbrella providing a link within and between schools for a myriad of activities focused around committed service to others, nurturing 'servant' leadership, environmental awareness and stewardship, adventure and challenge, a framework of international focus and opportunities for democratic expression.
Round Square is also a wonderful family of schools who share a common commitment to holistic education and who meet regularly at student-centered conferences for various age groups of young people. At these conferences courage and compassion are nurtured in equal measure, and young people benefit enormously from the opportunity to mix with peers from near and far, celebrating their cultural diversity and common humanity.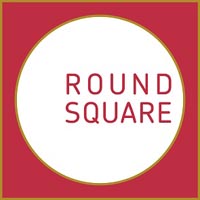 'RKK GOES ROUND SQUARE'
Another feather has been added to the already adorned crown of RKK when the historic morning of 11th May rewarded RKK with the fruit of the membership of Round Square, a worldwide association of schools which share a commitment, beyond excellence, to personal development and responsibility through service, challenge, adventure and international understanding.
IDEALS OF ROUND SQUARE :
RKK truly adheres to the six pillars of Round Square-International Understanding, Education for Democracy, Leadership, Adventure, Service and Environmental Stewardship. Its origin comes from the philosophy of Kurt Hahn. The Round Square philosophy is best expressed in the six pillars which form the acronym IDEALS.
INTERNATIONALISM - The students in Round Square Schools are taught to appreciate, value and respect all cultures, religions and languages. They learn to see themselves as global citizens and are asked to look beyond gender, class, race, nationality and culture to understand human nature.
DEMOCRACY - Teaching students both the values of democracy and the importance of active participation in democracy is essential to Round Square schools. Freedom of thought and speech is greatly encouraged and appropriate forums and channels of communication are set in place. They are trained and expected to share in the running of the school.
ENVIRONMENT - Round Square students are expected to demonstrate an active interest and concern for all natural environments, to be aware of proven problems and to play a practical role in tackling environmental issues.
ADVENTURE - Each Round Square school arranges outdoor and extra-curricular activities that challenge and strongly engage students, individually and within groups – in ways that promote personal growth and self discovery. All students are expected to participate in Outward Bound type activities which foster a spirit of adventure and the realization that students can be so much more than they might have imagined.
LEADERSHIP - Round Square schools provide opportunities for student leadership in the school's community.A high level of responsibility is passed on to students individually and collectively.
SERVICE - A key method used by Round Square to prepare students for life is by the expectation of serving others. Each student is encouraged to perform a substantial number of service hours, either in school-sponsored, regional or inter-national projects.
The Round Square activities of our school are centered around the ideals of the Round Square RKK works for 'Quality Education' making a difference in today's world. The unswerving foresightedness, unfettered perseverance and undeterred courage of the Principal, Mrs Neera Singh and the entire RKK family at last paid its incentive.
The school has come a long way in just a short span of 21 years. Being a member of an association of Premier Institutions of the world is a dream come true. RKK once again proved its humble devotion towards 'Schooling Children For Life'. It's effort of nurturing young talent with rich Indian values blended with the challenges of global education received its appreciation and acknowledgement.
This sweet memory will remain with every RKKian forever. It's journey to strive for excellence will continue day after day, year after year.