Back
EVERLASTING AND CHERISHED
Being a global citizen, today we talk about globalization, understanding people around the world. But India itself is such a vast nation with different people and environment, it is important for us to join hands and understand each other and come up as countrymen and women before we take a higher platform to understand the world. This is where the state exchange program comes in so that the youth in our country can understand each other. In this arena, to remove the boundaries between people of different races, genders and castes, the initiatives of American Field Service are worth appreciating.
It is a well-known fact that education is the tool which helps in removing all doubts and fears about all the challenges and happiness in life. Exposure and experience of exchanges are imperative to gain information and direction. Hence,one such endeavor of exchange program was initiated by Rajmata Krishna Kumari Girls' Public School, Jodhpur under the aegis of AFS.
On 16th of December for eight days, ten students of Class IX & X, Nehal Rawka, Vedika Singhvi, Shreyasi Singh, Nancy Beniwal, Rudrani Mepawat, Anushree Agrawal, Priya Singh, Gaurika Puri, Maitri Raj and Shivambika Bhati with their escort teacher , Mrs. Abha Singh went for an Interstate Exchange program to Queens' College Indore. They visited places like Jana Pav, Khajrana, C21, Rajwada, Malhar among other landmarks which allowed them the insight of the heart of India. The trip was an exhilarating experience that allowed the students to bond at an interpersonal level of coming up. The exposure gave the students a medium to share their academics, to become more self-aware, critical thinkers, motivated, empathic, flexible and culturally enlightened. It enriched and allowed them to learn and think beyond their horizons. It shaped beautiful memories, friendships and acquaintances that shall be everlasting and cherished.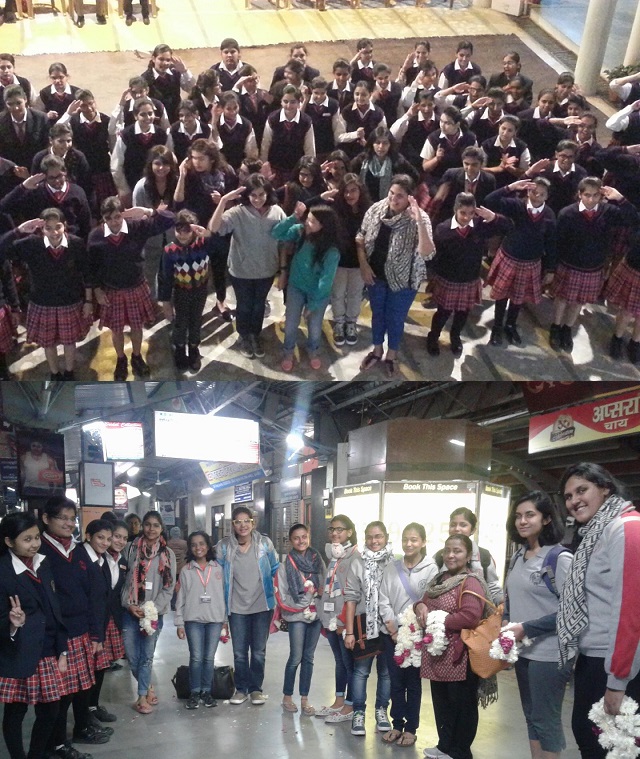 Back