Back
EDUCATIONAL TRIP TO SOUTH AFRICA
"Education is a life long journey whose destination expands as you travel"
. Ten days of educational trip to South Africa covering Johannesburg-Kruger-George-Outdshoorn-Cape Town was organized from
24th Sept to 4th October 2017.
On the very first day, after landing in Johannesburg, the day trip to Kruger National Park provided a good overall experience at a relaxed pace. With so much to offer, students spent a full day at Kruger Park Safari experiencing Africa's natural beauty, capturing boastful wildlife photographs and an amazing African wildlife encounters with BIG 5.
City tour to Pretoria provided a memorable cultural experience and insight into the life of Nelson Mandela, a heritage trail that follows in his footsteps. With guided tours, the Union Buildings and the house of President of South Africa were a visual treat.
Upon arrival at George, RKK team started its journey towards Oudtshoorn where they got the opportunity to visit the Ostrich Farm. A tour of the Cango Caves in Oudtshoorn was out of the world experience. Going underground, to marvel at the icy formation in the Caves, regarded as one of the South Africa's natural wonders was spectacular. A tour of the Wildlife Ranch offered a close view of wide range of animals where clicking pictures with Cheetah and Crocodile satisfied their natural instinct.  
A scenic coastal drive to Cape Town was the most mesmerizing part of the whole journey. Spending time on the beach Cape Bay, watching Sunrise and Sunset was truly admired by nature lovers of RKK. A Cable Car ride took the team up the Table Mountain and offered a breath taking view of the city. This comprehensive tour showed the best of spectacular Cape Peninsula, experiencing the scenic beauty and natural landscapes. Cruise ride got them closer to Seals and Whales in the ocean. The beautiful boulders beach gave the students an option to sit amongst the famous colony of Jackass Penguins. With its diverse habitats, ranging from rocky mountain tops to beaches and open sea, the Cape of Good Hope was the last destination of the trip.
Creating, Capturing, Carrying and Cherishing life long memories of South Africa, the tour ended on 4th October 2017. RKK took immense pride in taking up this educational trip to South Africa as its prime goal is to create experiences aimed at rejuvenating one's perception on the concept of learning.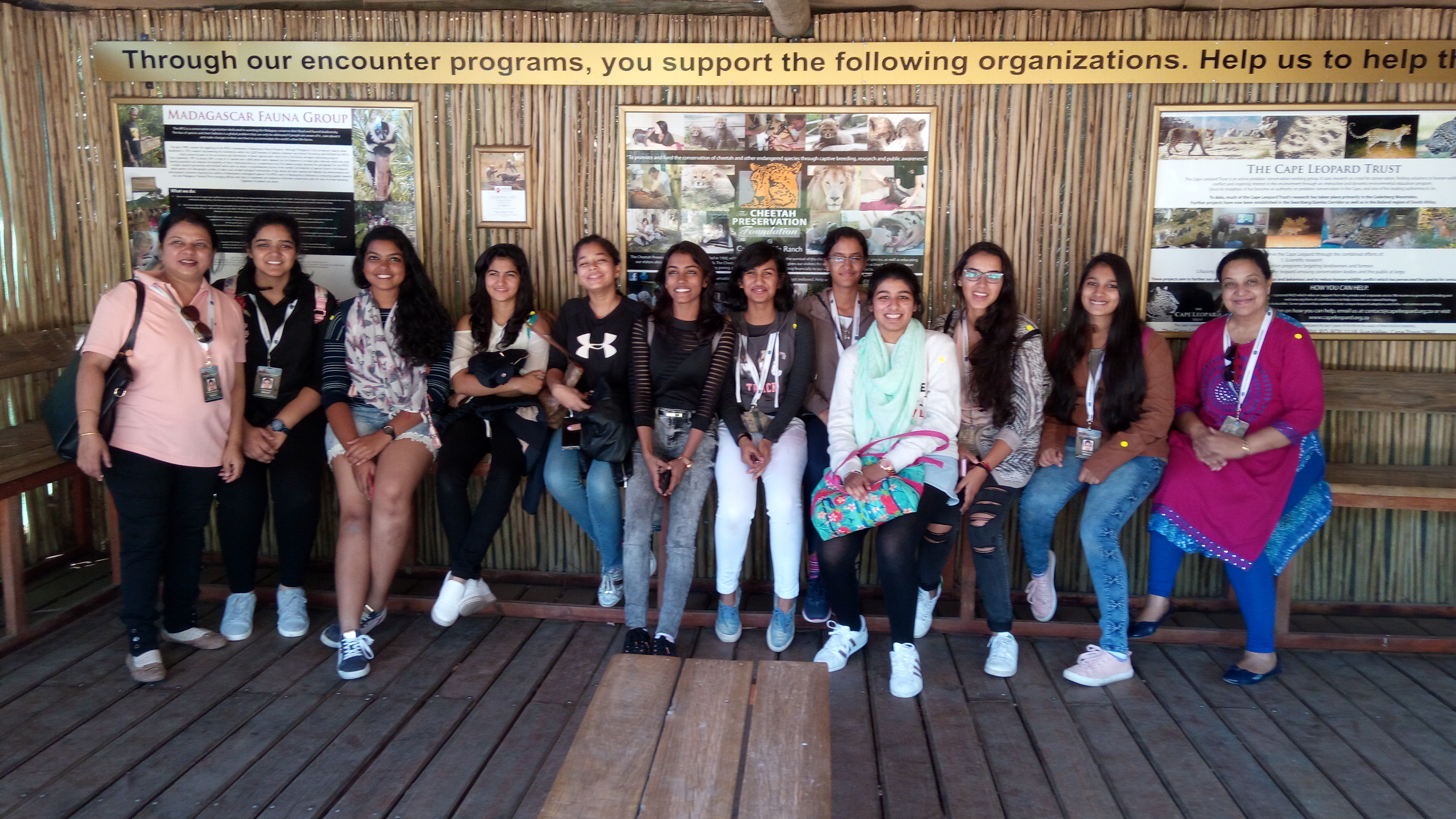 Back