Back
AN INTENSIVE VISIONARY LEARNING TRAINING
Employees are not told to do anymore. Now, the team is engaged and assisted in reaching their goals. The team is not directed or dictated any more, rather the team is won over, engaged, inspired and empowered to attain the desired point of view. This was the valuable insight shared at the IPSC Trust Leadership Development Workshop 2017, whose responsibility was shouldered by Pinegrove School, Solan from
27th to 29th June 2017
for all the budding leaders willing to adapt and improve their team performance by sharpening their own leadership team development skills.
71 delegates from 29 esteemed institutions across the country participated zealously in this event to learn to become an engaging leader and create their confident, inspired, empowered and enthusiastic teams.
It was an enriching capsule of learning and growth where an insight into various aspects of School Ownership, Administration, Financial and Legal aspects along with Personal Leadership was delivered from a bird's eye view.
Welcome Address by Cdr. V K Banga, Chairman, IPSC and Principal, The Mann School, Delhi, Inaugural Address by Mr Zahur H Zaidi, Inspector General – HP, Keynote Speakers – Maj. Gen. KVS Lalotra, Dr Jagpreet Singh, Mr Gaurav Sood, Mr Vinay Pandey, Capt. A J Singh, Dr Simran Randhawa, Mr Amit Hans, Mr Pawan Mutneja, Col. Sudhir Sinha, Maj. Gen. Raj Mehta, Ms Jyotsna Brar and Vote of thanks by Capt. V K Verma exposed the Senior IPSC Faculty to the 'Art of School Leadership' with expert knowledge and talent in their own fields.
Visit to Kasauli, picturesque hill station of Northern India, dinner on all three days organized at beautiful venues covered by beautiful pine forests, orchards and high hills offered an astounding natural scenic beauty, serene environment and amazing hospitality by the organizing team of Pinegrove School, Solan under the dynamic leadership of their Headmaster, Capt. A J Singh and Head of Administration, Mrs Samiksha Singh.
Mrs Seema Malhotra Baxi, Mrs Neeta Johari and Mrs Sapna Gupta represented RKK and returned enriched after exploring relevant complex issues from self-awareness to team dynamics, know-how of effective tools and techniques of leadership, driving culture and change while maintaining ethics, values and integrity.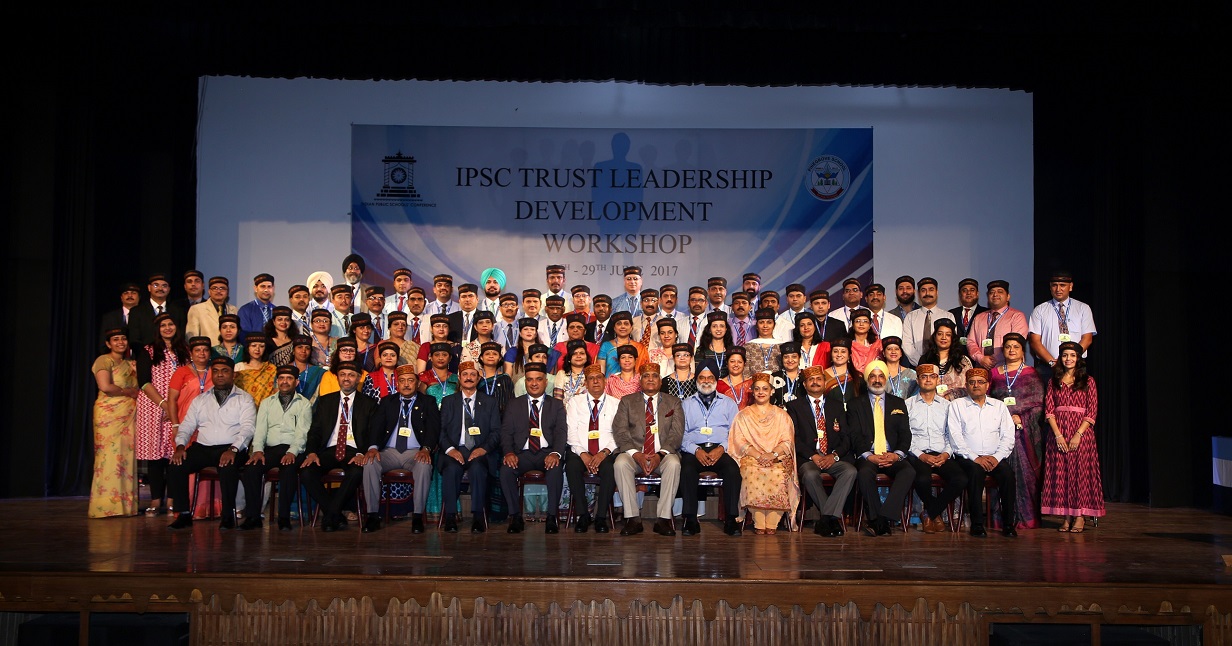 Back