Back
EXCEPTIONALLY ENLIGHTENING
"Success is not final, failure is not fatal : it's the courage to continue that counts".
A team of 12 students of RKK - Vedika Singhvi, Sunidhi Joshi, Muskan Sancheti, Shubhangi Malani, Khushi Daga, Iram Kamdar, Vasvi Gupta, Nishi Jain, Aditi Amrawat, Muskan Singhvi, Divya Paliwal, Ishita Rajpurohit and their Teacher Escort Ms Vivekta Singh Narwal participated in the 4th edition of The Daly College Model United Nations held from
22nd to 24th April 2017.
The theme of this successful conference was the
'Noise of the Neglected'
. The Chief Guest of the conference was Mrs Archana Garodia Gupta, an MBA from IIM, Ahmedabad and a leading figure in the sphere of women's development. The conference was declared open by the Secretary General of the conference. There were 9 exceptional committees including the International Olympics Committee, International Civil Aviation Organization Committee. The conference had 250 delegates from 15 schools like The Emerald Heights International School, Indore, The Cathedral School, Mumbai, Modern School, New Delhi etc. who participated in this esteemed MUN.
The Chief Guest for the Closing Ceremony of the conference was Mr Aditya Iyer, author of 'The Great Indian Obsession'. His speech was followed by the Vote of Thanks from the Secretary General of the DCMUN-2017 Closing the Ceremony.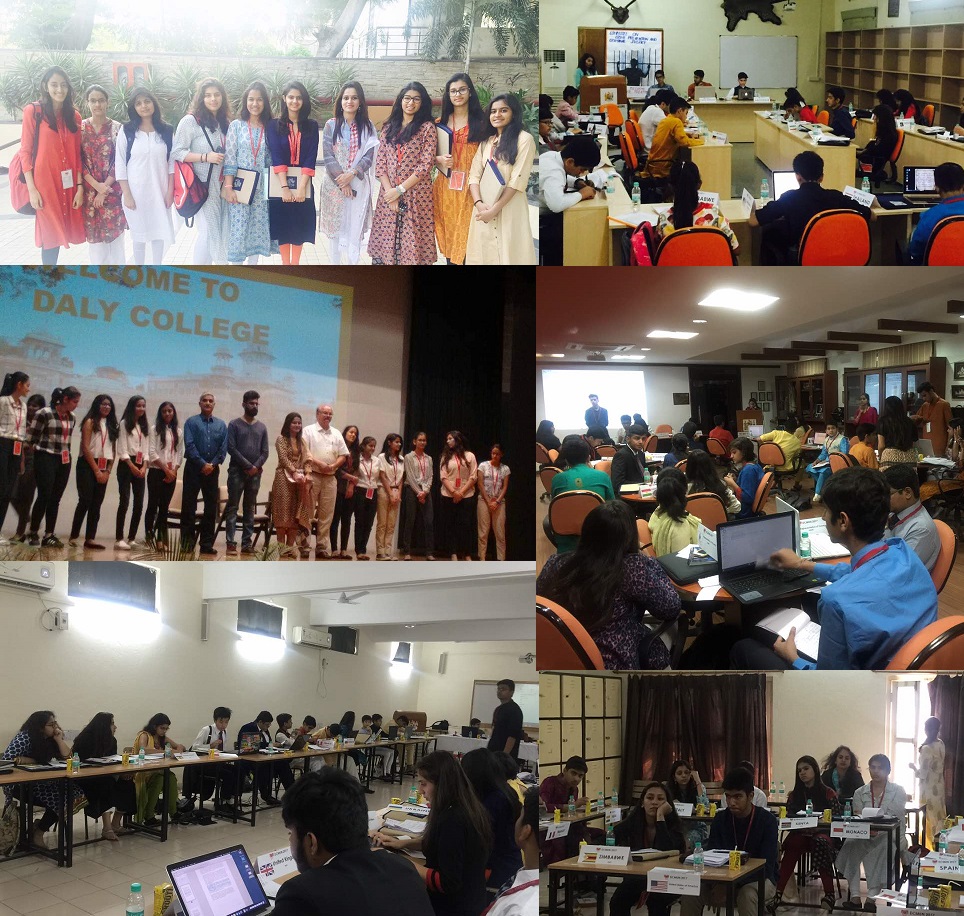 Back