Back
Under the banner of  His Highness Madhavrao Scindia "DHAROHAR Heritage Fest", Scindia Kanya Vidyalaya, Gwalior hosted an Inter School Competition on the theme "Sikkim".
The competition was a conglomeration of eleven events organized meticulously in span of action packed three days from 21st to 23rd April 2016. Performance delivered by the 15 RKKians was a testimony to their hard work, perfect guidance and true mentorship.
Wining the trophy and a cheque of Rs. 1,00,000/- for scoring overall first position was like RKK's vision brought to life.

Promising Priyanshi Jain made the school feel proud by bagging the first position in Mask making, elegant dancers, Bhavya Gehlot, Shanu Khandelwal, Priyadarshini Bhati, Heena Mehta, Dimple Janwani and Disha Patawari added first position to the tally by performing Singhi Cham, the Snow lion Dance. Urvi Chaurasia & Nidhi Jain in Jhyali Painting, Bhavya Gehlot, Shanu Khandelwal, Priyadarshini Bhati, Heena Mehta, Madhvi Bhati and Maitri Raj in Music, Dimple Janwani and Nikita  Rathore in Brochure making, Saumya Mehta in Video making added charm to the victory by securing  second position. Third position in Embroidery by Aayushi Jangu and in Prayer Bells by Saumya Mehta was of much help in winning the trophy. Dress and Ornaments by Priyanshi Jain, Disha Patawari and Madhvi Bhati and Cuisine by Nikita Rathore and Maitri Raj were much appreciated and acknowledged by all.
All the events supplemented a sweet taste, colour and flavor to the triumph. Timeless laudation RKK !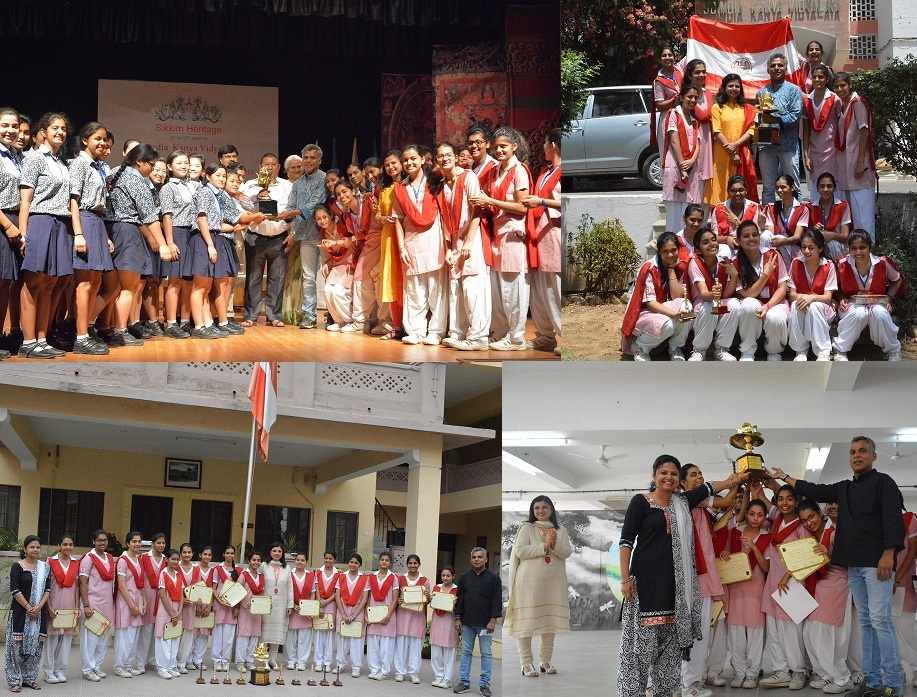 Back