Back
ECOLOGY : CARING FOR THE PLANET
"Much like charity begins at home, sanitation and hygiene starts with you and me".
Our life is connected to mother nature and our daily life impacts the environment. There is only one Earth, our beautiful planet, her resources are limited and is undergoing destruction. We shall not be defeat any of the infectious diseases that plague the developing world until we have won the battle for safe drinking water, sanitation, waste management, recycling and basic health care – the requisites for a healthy life.
In accordance with this ideology, on
15th April 2017
, students of Interact Club RKK in association with Rotary Club Padmini took an initiative to visit the Government High School, Jaleri, 15 kms away from Jodhpur to enlighten the students of Primary Classes about importance of good habits. It was highly satisfying to serve the society by inculcating environmental values and personal cleanliness through speech, street play and dance.
Everyone present there was instilled with the spirit to develop a heart of appreciation for using things in our daily life through cherishing what we have.
The performance by RKKians was successful in infusing and generating awareness amongst all to change our consumerist life style and switch to eco-friendly habits to curb pollution, mitigate global warming and combat climatic changes.
14 students of RKK, the Management, Staff and students of Jaleri School together with Rotary Club Padmini planted
Neem
trees in the campus of the school to make it green, lively & environment friendly.  The message learnt & taught through this activity was that to heal our planet, we need to heal ourselves.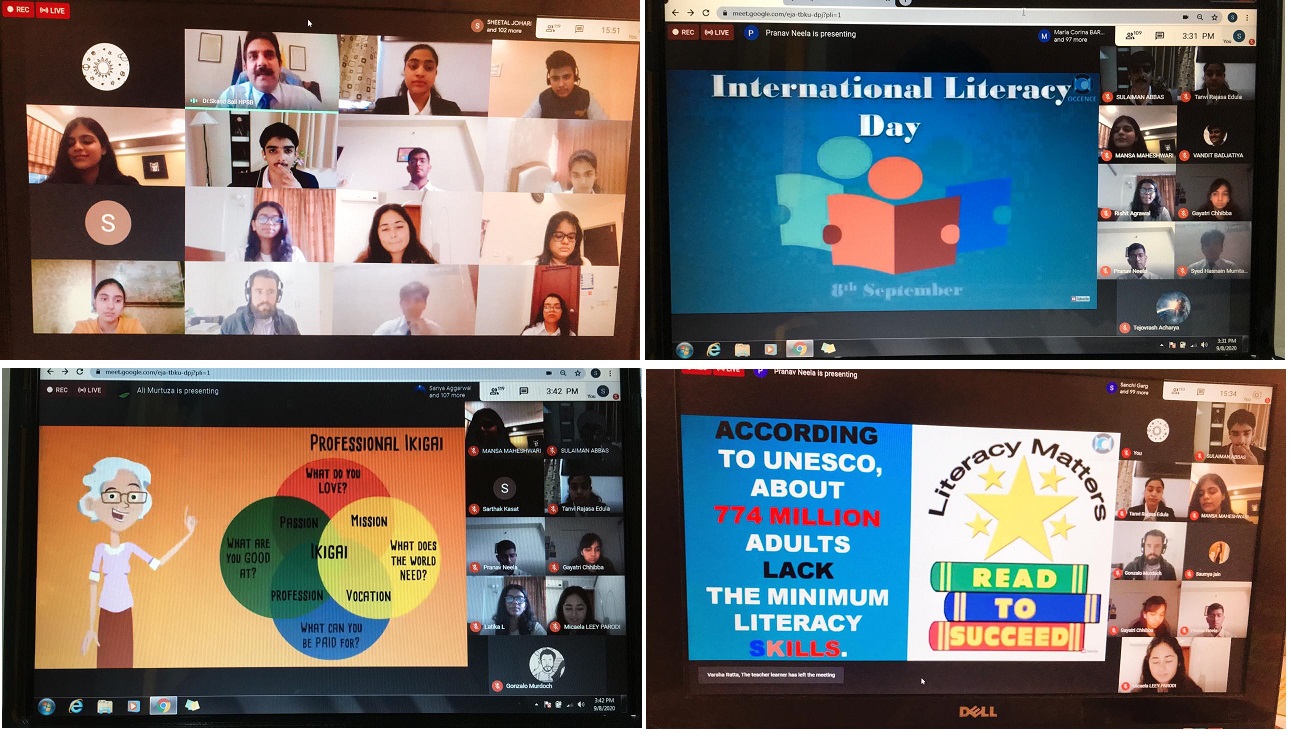 Back