Back
RKK, known for holistic development of pupils, yet proved another time that each student is taken care of in a copious way. Putting the same to veracity on
18th November 2016
, an integral personalized career counseling event was conducted by astral career counselor of ICA, Ms Aashima Sukhani for students of Commerce stream. With her profuse guidance she mentored students in order to enable them to discover their potential and hone their talent in the nascent of their career – choosing phase.
Detailed discussion about CA and CS fields along with plethora of future opportunities was done with students letting them ponder to choose a field of their interest. Detailed information of reputed Universities of the country and abroad were also given to them with requirements spelt out articulately.
This event provided students whopping options to look forward to; boosting their morale and spirits, high for future benediction.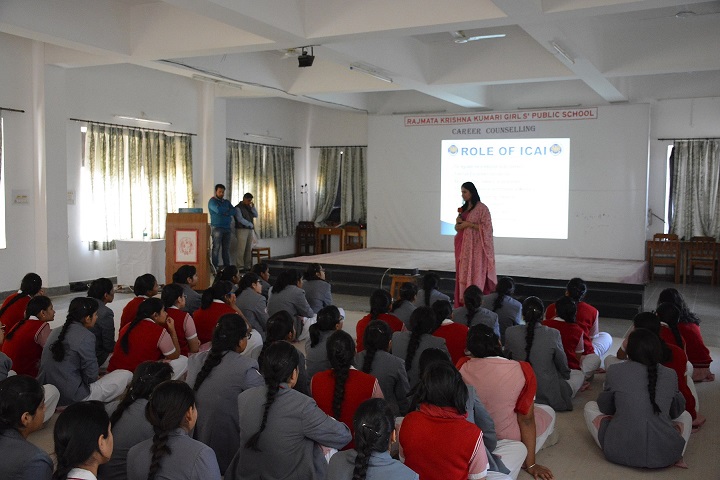 Back