Back
A DELIGHTFUL GET TOGETHER
If you travel alone, you accumulate experience but if you travel with friends you accumulate memories and this is what the boarders of RKK realized after returning from their cherish able trip  from
28th to 30th July 2017
to Ranthambore. 
The anticipation of the trip kept the students jubilant and the experience enriched their souls and minds. It was like a petrichor oozing out from the earth waiting for the rain. It refreshed them to face their academic targets ahead. 
The night at Ranthambore welcomed the RKKians with open arms. The stay was luxurious and relaxed and the senses of everyone. The next morning, facts were collected about the Ranthambore Fort and the ancient Ganesh Temple through the well informed Guides. The destinations were magnificent and the path to reach there was full of surprises. 
The Pool Party was a much awaited blast which was followed by a Safari Ride. A ride into the deep woods of the Ranthambore National Park disclosed wildfile in its natural habitat. 
The evening at Ranthambore saw the glitz and glamour of the RKKians, as they danced with glory on the stage. The old students welcomed the newcomers with warm hearts as a part of the RKK family and together they rocked the evening. 
The boarders returned gleefully, adding memories to their album of school life with all thanks to the Principal Ma'am for providing this outing and giving them a wonderful entry into the school family.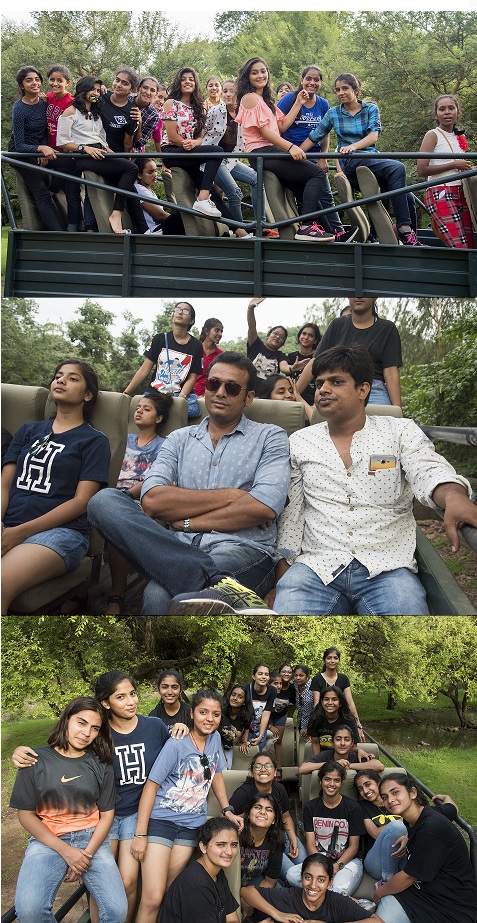 Back