Back
A team of three students, Anubha Gupta, Mitanshi Maheshwari and Nishi Jain from RKK participated in the 1st Mohinder Memorial Bilingual Turncoat Debate held at the Pinegrove School, Solan from
23rd September to 25th September 2016.
The team was escorted by Miss Monalisa Panwar.
The topics were, "India is largely a pseudo secular country" and "Academic degrees are the foundation of a successful life". Amazingly fierce and absolutely logical debates took place. The students put forth their best efforts. It was a tremendous exposure and the girls were truly blessed to be a part of it.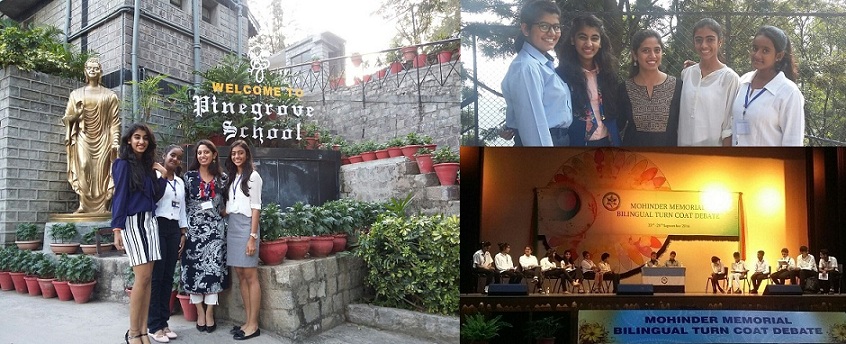 Back