Back
TIME TO CELEBRATE ONCE AGAIN …
"Education should be sustainable, nurture independent thinking, promote creative thought process, prompt life building and character development skills, not just in the classroom but outside for-life too. A lot of India, Indian-ness is in the capable hands of our teachers, school administrators and education policymakers said His Excellency VP Singh Badnore, Governor of Punjab and Administrator of UT. Chandigarh, the Chief Guest of
The Scoonews Global Education Awards 2019
, celebrated on
9th and 10th August 2019
at
The Ananta, Udaipur.
It brought together the brightest minds to ponder on how to leverage on our illustrious legacy and move towards a sustainable education that prioritises creativity over conformity. The Fest revolved around the theme of 'Education for Sustainability: Moving On from Conformity to Creativity'.
Scoonews recognised RKK for its outstanding contributions made in education through pioneering practices and use of innovation and technology to enrich the lives of learners. Mrs Neera Singh, the Principal, and Mrs Sapna Gupta, Dean, Exchange Programs received the award presented to RKK for being
Exceptional In Co-Curricular Activities.
Featuring education's best and the brightest, the annual recognition was a spotlight on the best solutions, innovations, inspiring leaders, and innovative trendsetters. This brainstorming event witnessed the presence of over 500 educators to discuss the way towards establishing India as the next global education powerhouse.
The SGEF witnessed top educators speaking on how to move towards a sustainable education system that prioritizes creativity over conformity. Celebrity educator Anand Kumar of Super 30, Sonam Wangchuk of 3 Idiots Fame, Supercop IPS Amit Lodha, bestselling author of Bihar Diaries, Principal of The Doon School, Mayo College, Scindia School, Pathways, Heritage Schools spoke on key issues concerning Education in the new world, with power-packed panels spread over 2 days. The attending educators also benefitted from the experiences of international educators such as Sean Slade of ASCD, USA's largest community of educators; Sandy Mathewson, Rector, Glasgow Academy, Scotland, Craig Johnson, Head of American School of Bombay and many others. Lakshyaraj Singh Mewar of Udaipur Royalty was  the patron of this year's edition.
The fest provided an excellent platform for individuals and organizations contributing to the cause of education.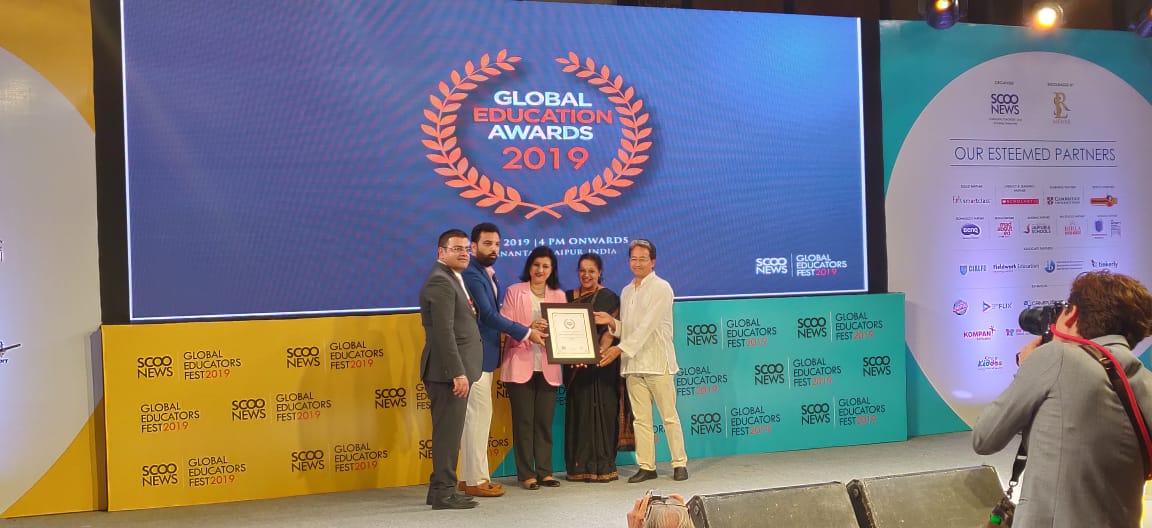 Back