Back
GRAND ALUMNI REUNION MEET - 'GHAR WAPSI – WELCOME BACK HOME' :
"No distance of place or lapse of time can lessen the friendship of those, who are thoroughly persuaded of each other's worth"
Schooling at RKK is a bliss and who else can feel it better, than an AARKKian. An opportunity to relive those wonderful days was provided to the Alumni, as RKKGPS hosted the Grand Alumni Meet called 'Ghar Wapsi – Welcome Back Home' as a Silver Jubilee Endeavour from
23rd to 25th December 2017.

The Alumni when entered the portals of RKK on 23rd December went nostalgic and were amazed to see the school in its advanced and new form. Enjoying meals at Annapurna and visiting the school campus with same old friends was like experiencing the glory days.
The Karaoke Night on 23rd December mesmerized everyone as it was a combination of singing songs and playing the Game of Housie.
The Zumba Session on 24th December gave a perfect and energetic start to the day which was followed by Tug of War that aroused their devoted spirits for their respective houses, whereby Sri Durga House was declared the Winner followed by Sri Shakti House, Sri Ambika House and Sri Bhawani House in sequence.
The Alumni were greatly fantasized to avail the sports facilities at Dronacharya Sports Complex. It really made their day. The Principal's Dinner was the highlight of the Alumni Meet which was attended by more than 200 AARKKians. It was indeed a proud moment for all the teachers present there to know about the achievements of their students and how well everyone was doing in their lives. However, everything that starts has an end, thus the following morning on 25th December, everyone woke up with an unwilling heart to go back. But, with a heavy heart, the lifelines of RKK were bid adieu. They wished the time to stop so that they could stay for longer. They went away with lots of fond memories and moments that would be cherished, till the next Alumni Meet.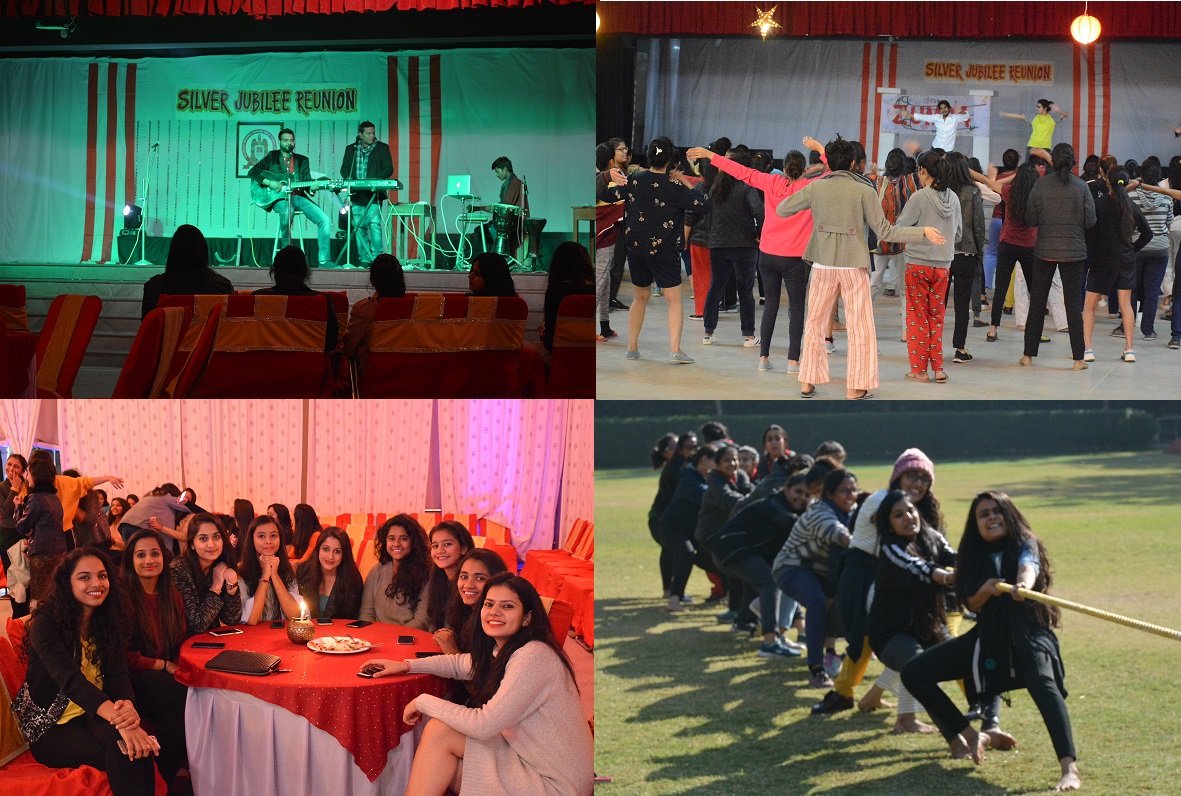 Back