Back
RUN FOR HUMANITY – SPIRIT OF ONENESS AND TOGETHERNESS
On the bright summer morning of
20th July 2017
, as the birds chirp and the flowers bloom, RKK proudly calls itself-25 years old. It is not just an institution but is a temple where 'Education' is goddess and 'Glory' is the ultimate enlightenment. With the Motto,
'Gyanam Brahma' – 'Knowledge is God',
RKK family tries to make the world a better place with education. Here staff & students not only learn but grow, a growth to touch the sky and remain firmly rooted to the tradition, values and ethos.
Through the course of the entire month of July, young RKKians indulged in extensive charity work which culminated in the 'Run for Humanity' that signified the cause to restore and build faith in humanity. It was a Marathon, groomed in the colours of 'Art of Living' which symbolized our explicit version of ethnicity and modesty.  At RKK the only religion we follow is
'Insaniyat'.
It was a complete bliss to witness a surreal sight of about 500 RKK Marathon participants, cyclists and stunt bikers. Independent thinkers, fighters for many social causes, the torchbearers of RKK's tradition of excellence and pride, Honourable Yuvrani Gayatri Rajye Sahiba & the School Principal, Mrs Neera Singh were also an integral part of this Run, thus following the footsteps of our Visionaries.
The audience were left spellbound, thrilled and captivated by the impeccable and immaculate skills displayed by the cyclists and the stunt bikers.
Heartfelt gratitude is bequeathed to revered members of Board of Governors, Mr Sunil Baxi, a National Level Cyclist, recipient of numerous prizes and records, Mr Sunil Mantri, Director Vania Sports & Bike Studio, 94.3 Red FM, Mr Abhijeet from Saturday Shoppe & entire Police Force for their unconditional support and cooperation throughout this mega event, envisioned by RKK family to create a world of peace, happiness, harmony and generating awareness in the world through running.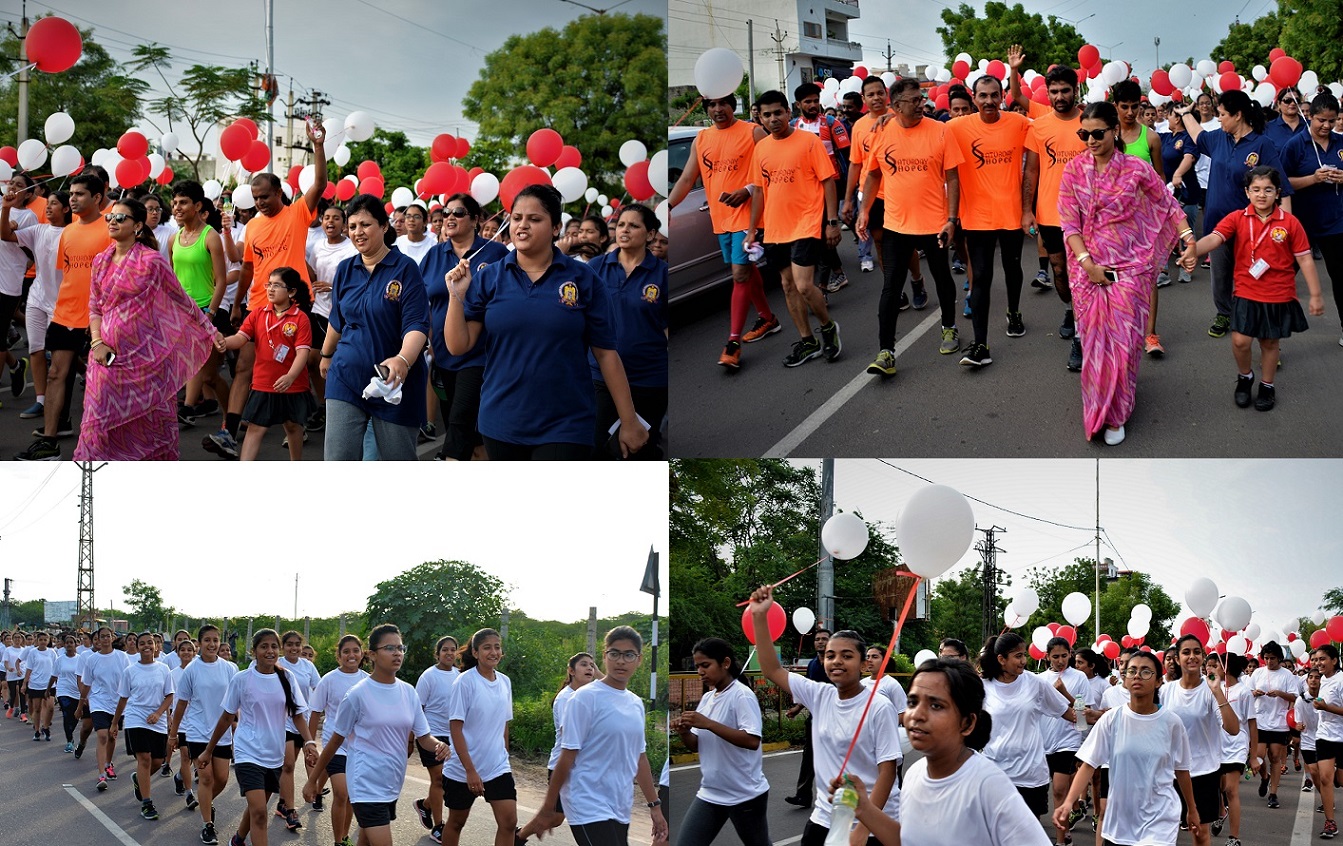 Back