Back
INTERNATIONAL VIRTUAL CLASS EXCHANGE WITH MEXICO
"Nothing makes the Earth seem so spacious as to have friends at a distance; they make the latitudes and longitude."
A wonderful International Virtual Class Exchange was organized on the 14th March 2022 by Rajmata Krishna Kumari Girls' Public School with
Colegio Pierre de Coubertin, Mexico.
Students of Class VIII -
Reet Mehta, Aarohi Bhattacherjee, Amayra Lavania, Chhavi Saran, Jasmitha Pitti, Adwitiya Saxena, Meha Loonker, Priyal Jain, Chahak Bhansali and Lisha Kasat
participated and presented the Indian Culture, Traditions and Arts beautifully and explored the culture of Mexico, made new friends and expanded their horizons.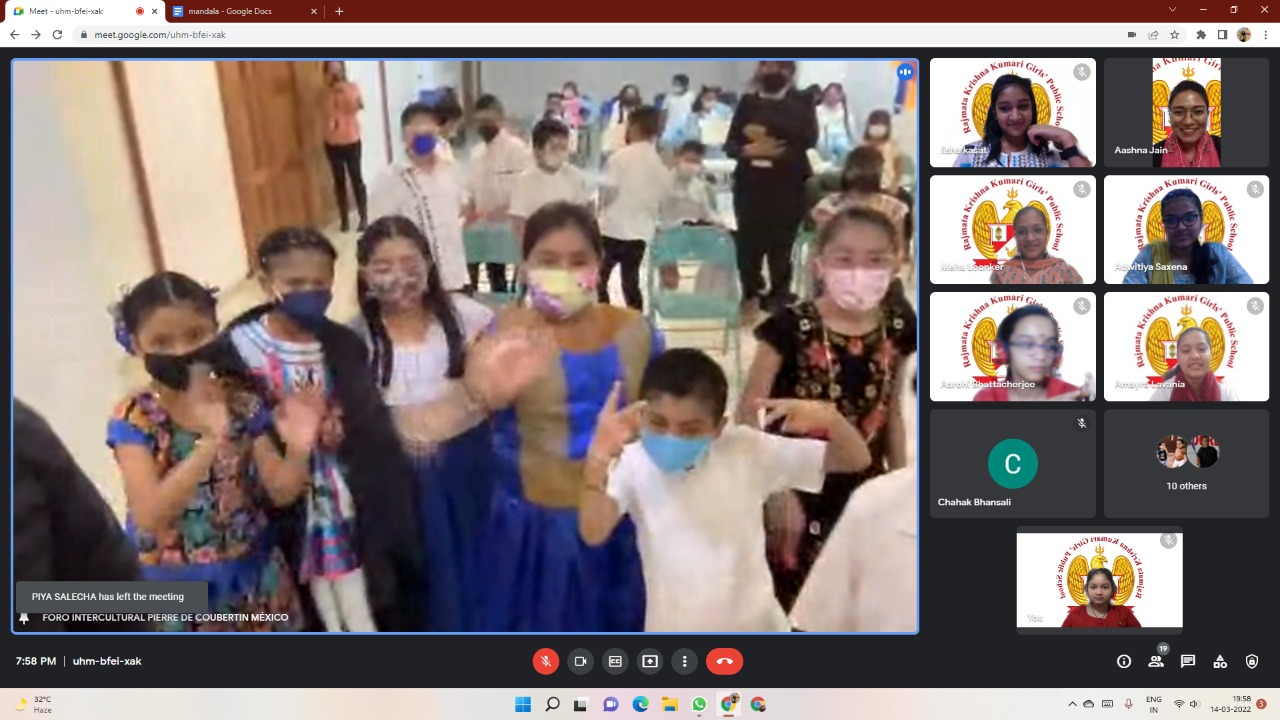 Back