Back
A PARTNERSHIP IN DISCOVERY
On 17th of December 2017, a team of 11 girls from Yadvindra Public School, Patiala came to the portals of RKK along with their escort teachers Mrs Sangeeta Malik and Mrs Kiran Sangeeta Murli. On their arrival, they were welcomed traditionally by the boarding family. After having there deliciously prepared Refreshment they were formally welcomed by a short program set by boarders of Class XI which comprised a traditional dance, 'Ghoomar', a much popular Folk Dance, a 'Breathless' dance performed breathlessly as well as a marvelous song sung by one of our students. A small video presentation of RKK, 'We Are 25' was screened. Even Yadvindra Public School, Patiala represented their school through a video presentation. 
Next morning the YPS team was introduced by RKK's Principal in the Morning Assembly. After an early breakfast the team went to Osian for an overnight stay, where they enjoyed a lot. The trip comprised Camel Safari, Jeep Safari and many more activities. They got to know about the Culture, Food, Folk Dances, People and Customs of Rajasthan. 
On 19th of December 2017 they returned to Jodhpur and visited the iconic monuments of Rajasthan like Mehrangarh Fort and Umaid Bhawan Palace. The history behind fort and palace mesmerized them. 
After coming to school an Art workshop was organized. Paintings were drawn using innovative ideas. On 20th December, the team visited Arna Jharna and many more places within Jodhpur. They were back at evening and prepared for the dance which they were going to perform on Principal's Dinner. 
On the 20th December's evening, everyone was prepared and ready for the fun in store for them. It was a DJ and Jam night with Principal's Dinner. Yadvindrians looked adorable in their Punjabi Suits and Fulkari Dupattas. 
The first performance was a fusion of Bharatnatyam and Kathak performed by Yadvindirians. They also performed the Punjabi Folk Dance. RKKians performed Hip Hop dance and beautiful rendition of a melodious song followed by Certificates & Gifts presented by RKK's Principal, Mrs Neera Singh to the entire team. After having a wonderful program, RKKians as well as Yadvindirans showed their twirl swirl on DJ. Everyone enjoyed the DJ and Dinner. 
The final day delegates and escorts visited Jodhpur for shopping. They loved to have the ethnic Rajasthani items such as Handicrafts, Jewellery, Bandhej and Lehriya. 
It was truly an amazing exchange program with YPS team to be cherished for life long.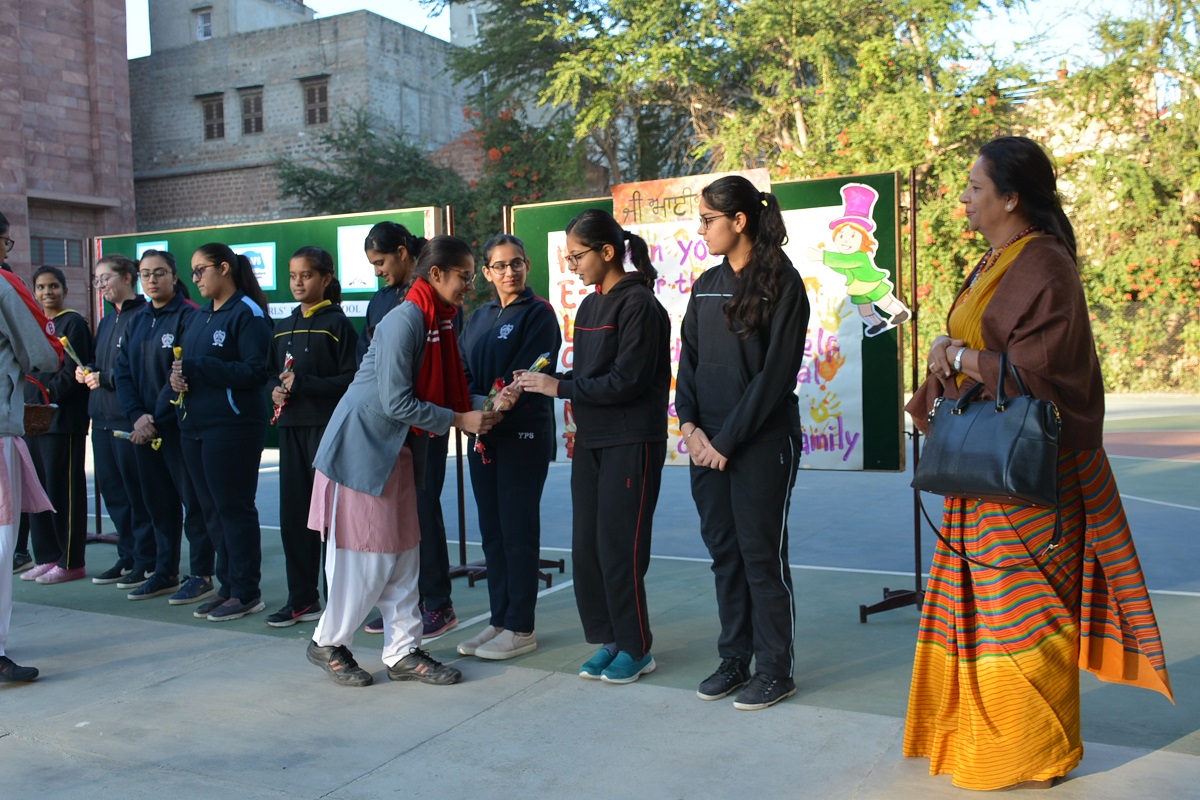 Back