Back
"Every child is a gift of nature, Give them their today, Give them time to play and Make way for their future".
Cool and crisp morning of 11th November 2017 was full of fun and frolic. A carnival was organized for the Pre-Primary and Primary children as a part of the Silver Jubilee Celebration of RKK on the occasion of the Children's Day.
The cherubs thoroughly enjoyed the thrilling and exciting rides and games ranging from Trampoline, Toy Trap, Spin Art, Air Hockey, Shooting Balloons, Rowing Boats, Racing Cars to the Magic Show, Puppet Show and Tattoo Art which added to the fervor. Children relished the munchies and crunchies from the different stalls.
The big lawns came alive with the cheers and laughter of the little ones. DJ and 'Lucky Draw' made the day a memorable one for everyone.

"Children had a hip – hop – happy time…kiddin' around"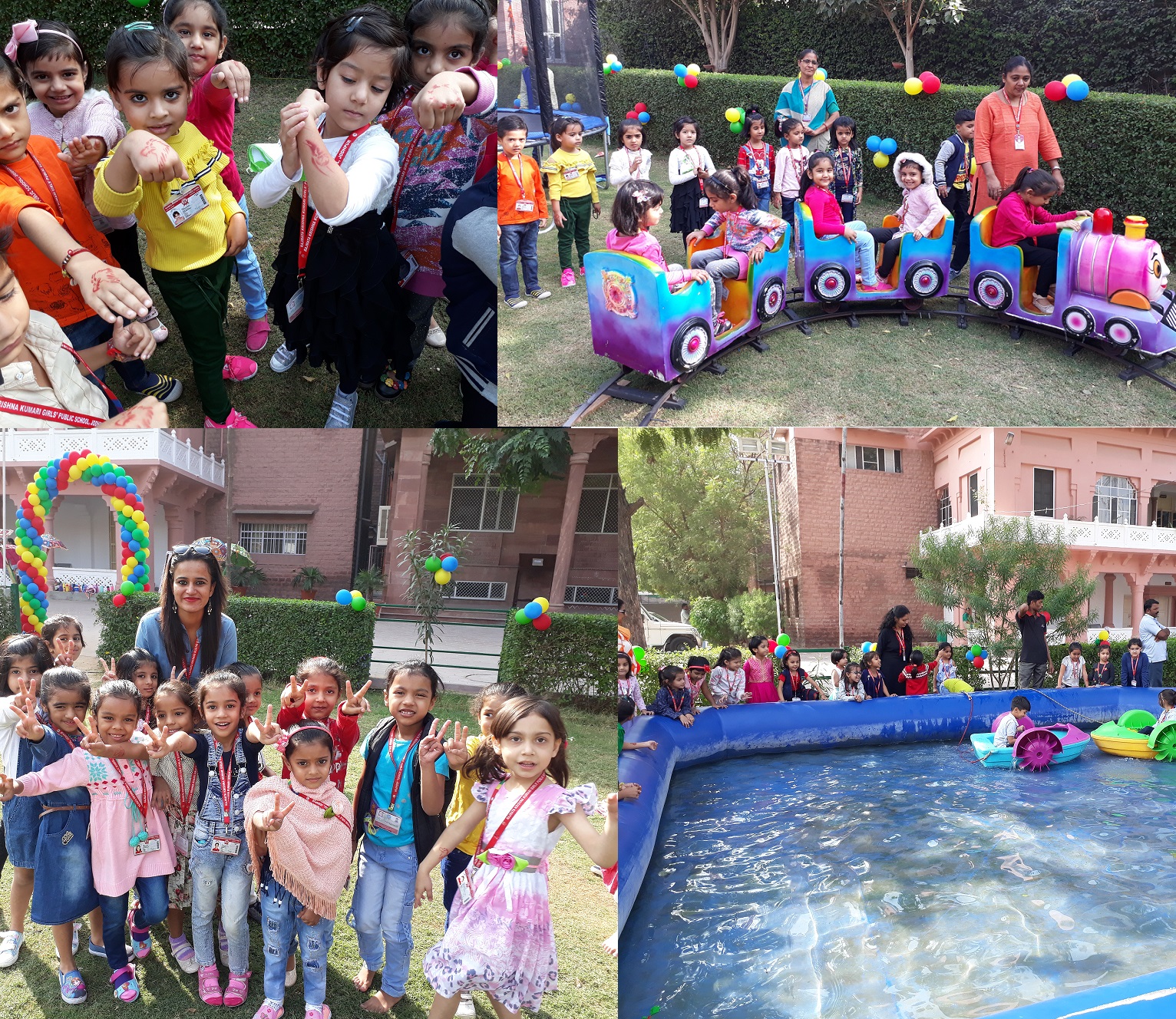 Back