Back
ECSTATIC EXPERIENCE (STATE EXCHANGE PROGRAM)
On the
3rd of November 2017,
15 students of RKKGPS - Veeya Bohra, Kashish Rajpurohit Aditi Singh, Tanishka Seth, Yashi Shah, Dimpy Rathi, Siddhika Didel, Khanak Bishnoi, Elena De Novellis, Achiraya, Kritika Bansal, Akshi Bhansali, Gunjan Agarwal, Jaishree Banberu, Yashvi Balar with their Teacher Escorts - Mrs Dakshita Singh Shekhawat & Mr Jitendra Singh Solanki, headed for a State Exchange Program with Vantage Hall Girls' Residential School, Dehradun from
4th to 11th November 2017.
On reaching Dehradun, a very warm welcome was accorded to the team. The students settled in their wonderful accommodation arranged by the host school and broke the ice between them and the Vantage students. The next beautiful morning brought with itself a divine experience through Yoga followed by school assembly where the Honorary Director & Principal, Mrs Preeti Singh Rathore extended a heartfelt welcome to all of them. This was followed by an Orientation Program, where the students were explained about the rich culture of Uttarakhand after which they were asked to choose their specialized activity clubs which they would be attending for the next one week. The next day the girls, along with the Vantage students set off on a visit to Mussoorie where they did some shopping at the Mall Road and lunch at Dominos. For the next two days, they went according to the schedule planned by the Vantage Hall School. On 9th November 2017, the girls went to Rishikesh for a day trip where they visited the Ram Laxman Jhoola and had lunch at the famous Chotiwala Restaurant. The next day the students explored FRI – Forest Research Institution which was indeed very helpful in enhancing their knowledge about forests and gave them an opportunity to witness a 700 years old Deodar tree log. After returning to the school, the girls got ready for the 'Bal Sabha', a cultural evening, which they had prepared. In the 'Bal Sabha', they put up English and Hindi Choir, Ghoomar and Gadwali dances and an instrumental performance. This was followed by a DJ party and a special dinner. The next morning the Vantage school Bid Adieu to RKK girls. After browsing the famous Paltan Bazaar in Dehradun the team took their train back to Jodhpur with a great experience and unforgettable memories which they will cherish for life.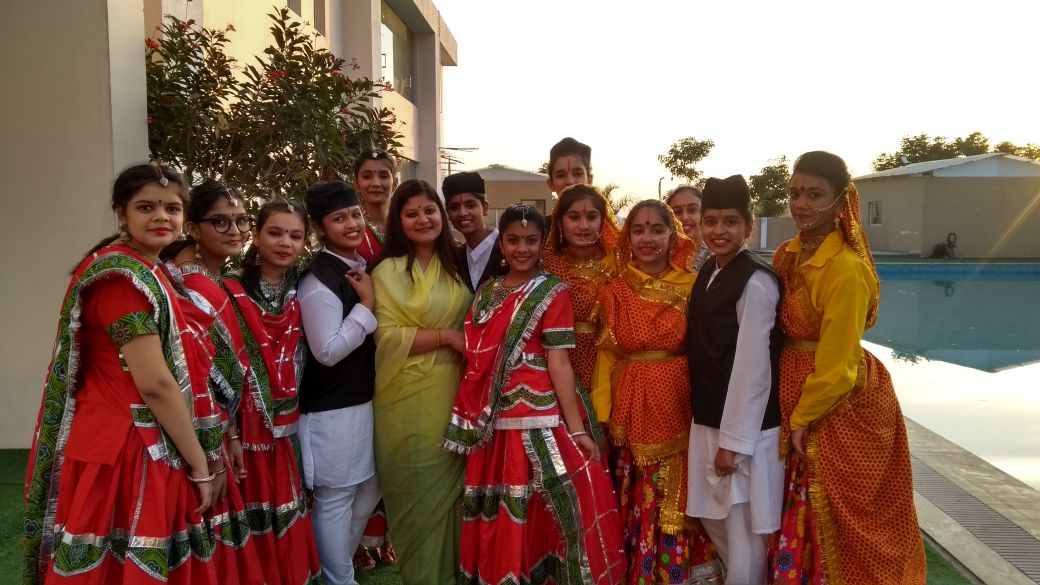 Back