Back
ROUND SQUARE INTERNATIONAL CONFERENCE – 2017

"Unsurpassed wildlife and mountains, whales and waterfalls, architecture and antiquity, the world's most stunning Spring and a host of natural treasures make South Africa 'The Most Beautiful Country in The World".
It was a privilege for 5 students, Avya Dhariwal, Risha Lodha, Somya Garg, Shubhangi Malani, Lakshya Bohra and Round Square Representative, Mrs Sapna Gupta to visit the 'Rainbow Nation' South Africa to participate in the
Round Square International Conference 2017
co-hosted by St George's Grammar School, St Cyprian's School and Bridge House at Cape Town – South Africa. 
This International Conference is an annual event and is organised on a different continent every year. 2017 year of the African Round Square Conference, which happened in Cape Town with the purpose of bringing together high school student delegates to learn, share and celebrate the IDEALS of Round Square referring to the guiding concepts of Internationalism, Democracy, Environmental Stewardship, Adventure, Leadership and Service. 
A pre-conference trip started from 24th September 2017 covering Johannesburg, Kruger, George, Oudtshoorn, Cape Town in South Africa, located on southern tip of the African continent, bordered by northern neighbours – Namibia, Botswana, Zimbabwe and Mozambique mountain kingdoms of lesotho and Swaziland flanked by the Atlantic Ocean on the west and the warm Indian Ocean on the East giving it spectacular range of biodiversity. 
Kurger Park Safari was the best way to experience South Africa's natural beauty, capture boastful wildlife photographs & have amazing wildlife encounters. Visit to Museum and Union Building at Pretoria offered memorable experience and insight into the life of Nelson Mandela and Government Official Buildings. City Orientation of Johannesburg was exotic combination of landscapes, people, history and culture. It was a pleasure to meet delightful mix of skin tones, religious beliefs and ethnicity. The Cango Caves, Cango Wildlife Ranch and Safari Ostrich Farm in Oudtshoorn offered a haven to all. Table Mountain Aerial Cableway at Cape Town was a state of the art cable car transportation system contributing a memorable ride to the top of Table Mountain followed by Peninsula Tour and City Orientation of Stellenbosch gifted by unprecedented wealth of plant life. These were just a small taste of all the things seen, heard and done at South Africa. Rising with the South African Sun, surrounded by hundreds of species of birds, ancient trees, winding rivers, stunning mountains was like a dream to come true. The experience became richer by the bonhomie and engagement at Cape Town.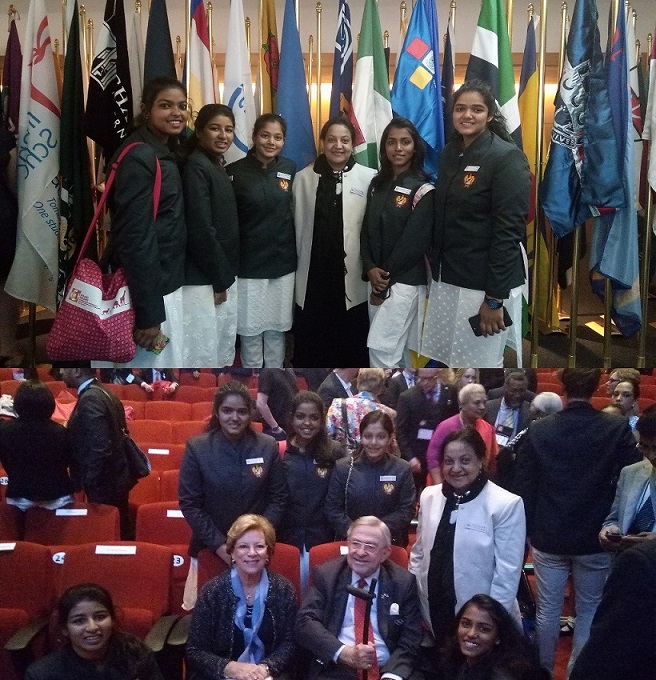 Back