Back
A Career Counselling session was held on Friday, 11th December 2015 for the young aspirants of classes XI and XII  by  Mr. Vincent Edwin Ramos , General Manager at Umaid Bhawan Palace , Jodhpur.
He showed the students several presentations which showcased the employment opportunities under various heads of the service sector & also enlightened the students about the economy of India & its GDP. The presentation also had some motivational clips which provoked the students to change their perception towards life & to live life to its fullest.
His zestful interaction & valuable guidance made the students well acquainted with this field. Not only this Mr.Vincent elucidated all the doubts & queries of the curious young minds.It was indeed an informative , educative & motivational session that the students witnessed.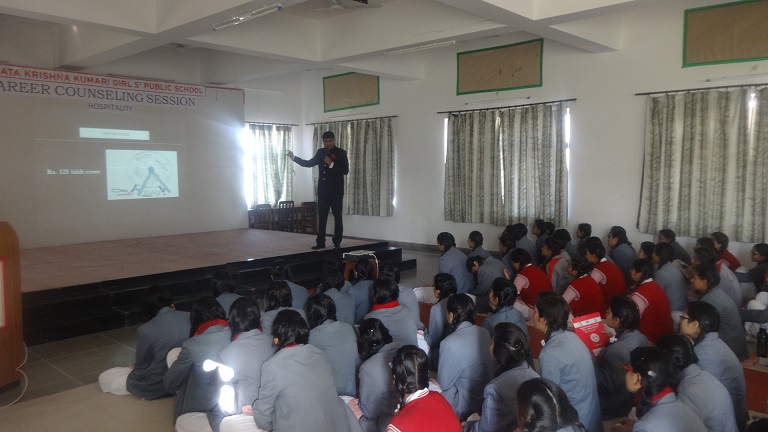 Back