Back
JALSA-E-SANAVI...  RUNG FI' FIRDAUZ....  
Based on "Mughal" theme, the Principal's Dinner was organized with elegance and glitter on 21st December at Verdant  lawns of RKK.
The eminent Board-of-Governors, alumni, Staff members with their spouses and various radiant guests were present to add to the glamour, attired in 'Mughlai Malabis'.  Principal Mrs Neera Singh's gregariousness and immense conviviality made it a grand event. Set and dipped in Mughal style, the evening saw stunning performance of Qawwali by teachers of RKK, followed by Sufi duets and dances, Ramp walk by Best Attired teachers set the stage on fire. The chilling night became ignited with Kathak by Ms Mahua and sizzling dance performance by Class XII boarders on 'Mastani ho Gayi '.  Band 'Unplugged' and ball dances by the guests completed the evening with class n poise. Later along with dinner RKK left memories infinite to cherish and relish.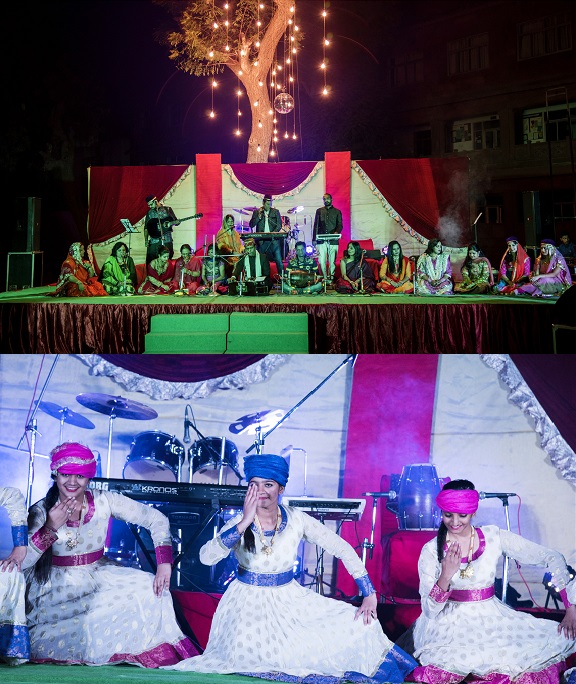 Back