Back
An increasingly important meeting,
'A World of Opportunities'
organized by AFS, India from
18th to 21st May 2017
offered myriad first rate information and clarification of doubts for attendance and volunteers alike on Sending, Hosting, Finance & Sentio programs. The meeting can be called as a valuable resource, very much like a blueprint that provided solid foundation to build future events. This four days' programs at hotel 'Crown Plaza', Okhla was designed keeping in mind, how to improve all the programs for the next time and avoid potential pitfalls. This meeting attended by Mrs Sapna Gupta and Ms Neetu Kheechee resolved all their queries which will definitely help them in smooth functioning of Sending & Hosting programs at RKK.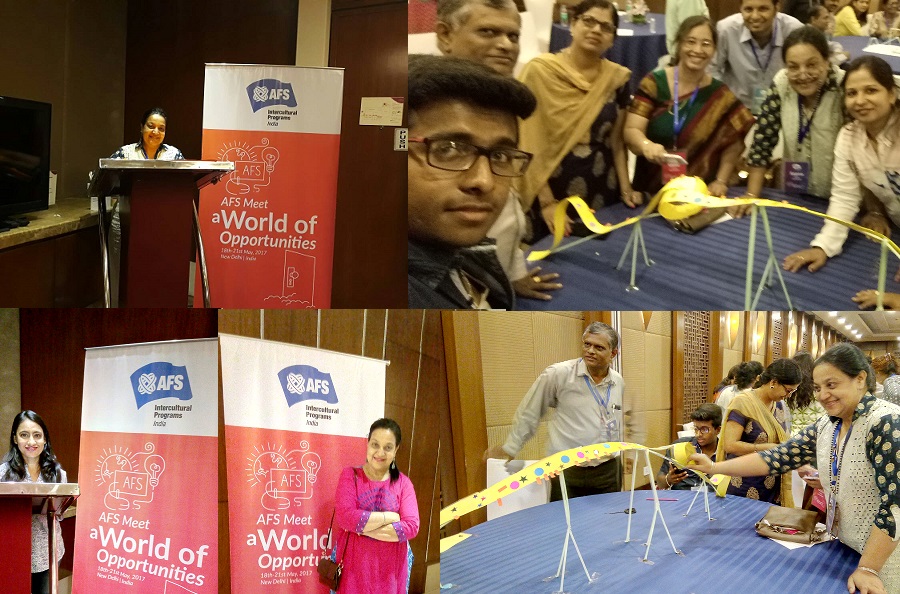 Back