Back
PRACTICE LEADS TO PERFECTION
"Success is where preparation and opportunity meet. It does not lie in results but in efforts".
One such opportunity was grabbed by the students of Class X and XI as they attended the MUN held at The Emerald Heights International School, Indore. It familiarized delegates with substantial topics of debate and gave them a platform to develop leadership skills and the ability to adapt and deal with unexpected situations. Around 18 schools from all over India participated in this 3 days' activity from
25th to 27th April 2017
to learn about diplomacy, international relations and the United Nation.
Karishma Maheshwari represented Joint Crisis Committee, Lakshya Bohra was entitled for European Council, Heena Thadani spoke from UNSC, Shruti Ostwal was deputized for Press Crops, CNN, Pari Gehlot stood for European Parliament. Suhani Chopra put forward her view point from Lok Sabha and Yukti Panwar represented from DISEC Committee. She was also awarded with 'Special Mention' for her excellent oratory skills and resolution put forth.
This MUN was an opportunity to practice and enhance research, public speaking, team work negotiation and writing skills & proved to be a greatly enriching experience.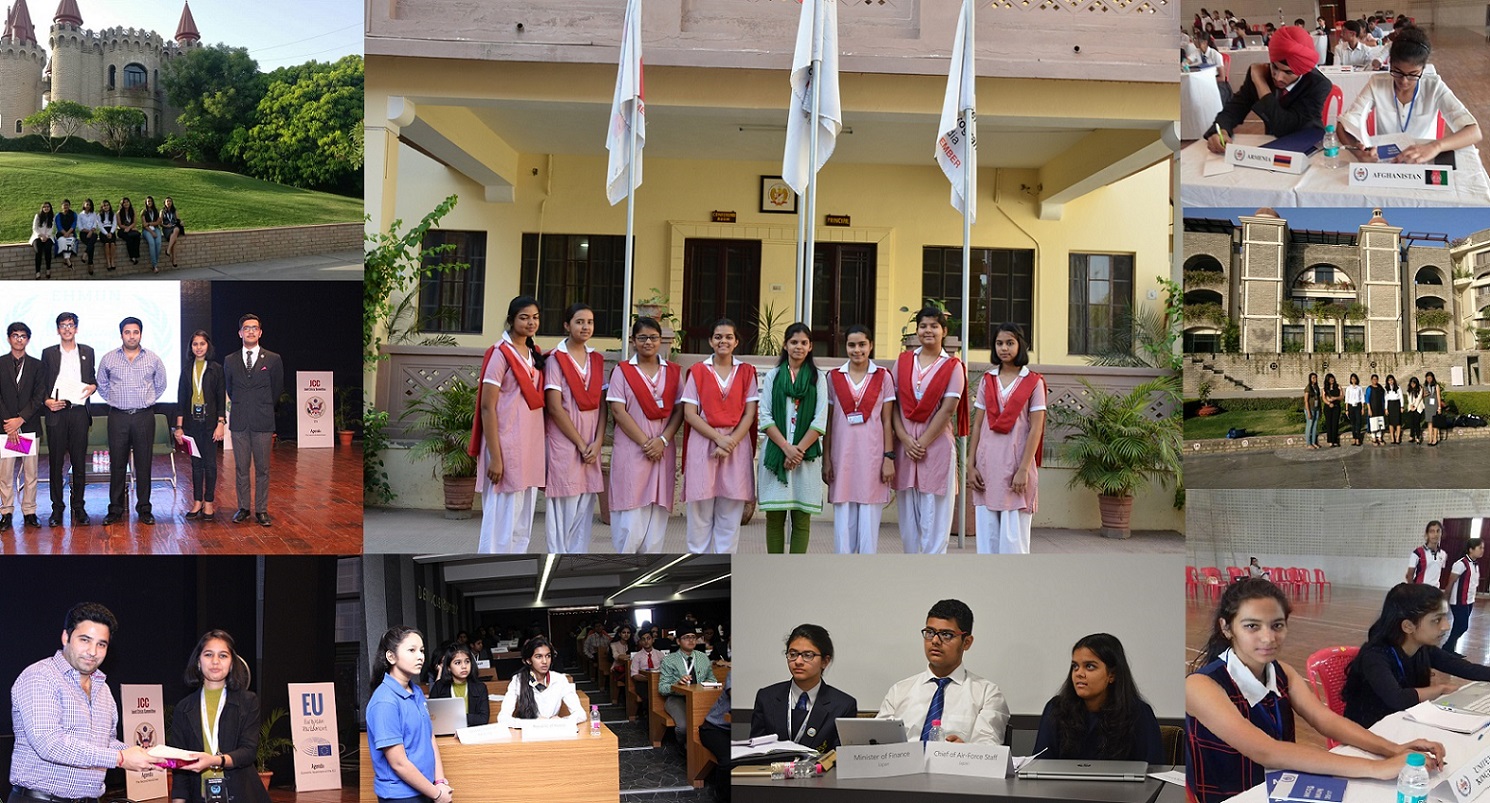 Back