Back
ENCHANTING CLASSICAL MUSIC
"Music expresses that which cannot be put into words and that which cannot remain silent".

Classical music is an integral part of Spic Macay programs. On 14th April 2017 under the aegis of Spic Macay, RKK witnessed enchanting classical music show by eminent vocalist Shri Kumar Mardur. A renowned Hindustani classical vocalist of Kirana and Gwalior Gharana, Kumar Mardurji is one of the finest young musicians of India endowed with melodious voice.  He presented crystal clear 'Taan' and 'Laya' patterns which immensely mesmerised the audience. 
The Guest of Honour for the show was Sh. Rajendra Vaishnav, former HOD, Music Department of Jai Narayan Vyas University, Jodhpur. He enlightened the students about the aesthetic sense of classical music.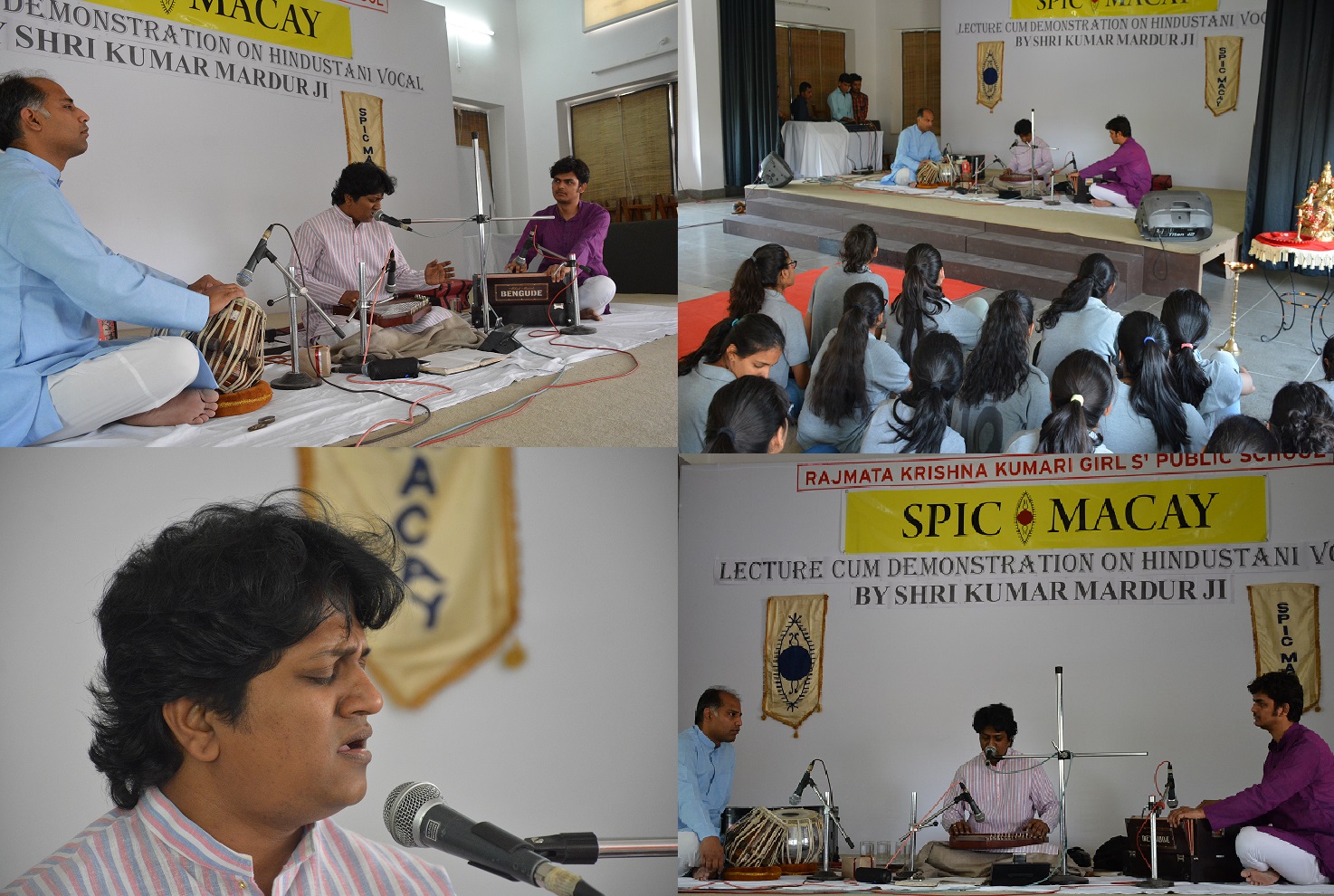 Back