Back
ROUND SQUARE INTERNATIONAL CONFERENCE - 2016 (RSIC) :
INTERNATIONALISM @ RKK
: Round Square celebrated its 50th year of establishment through organizing two international conferences held at Germany and Switzerland. RKK was fortunate enough to be a part of the conference that was held at Aiglon college, Switzerland from 9th -14th  October 2016. The conference was declared open by his highness King Constantine and 10 schools including RKK were given their global membership. A total of 75 schools participated from 5 regions and 40 countries. For this prestigious event RKK was represented by the Round Square Head, Principal, Mrs. Neera Singh, RS Representative Mrs. Sapna Gupta and 5 delegates, Sameeksha Chouhan, Avya Dhariwal, Shubhangi Malani, Vedika Singhvi and Ishita Rajpurohit. The thirst of globalisation , the aroma of democracy ,the ambience of environment, the spice of adventure, the will to lead and  the essence of service added flavours to the colours of knowledge and education.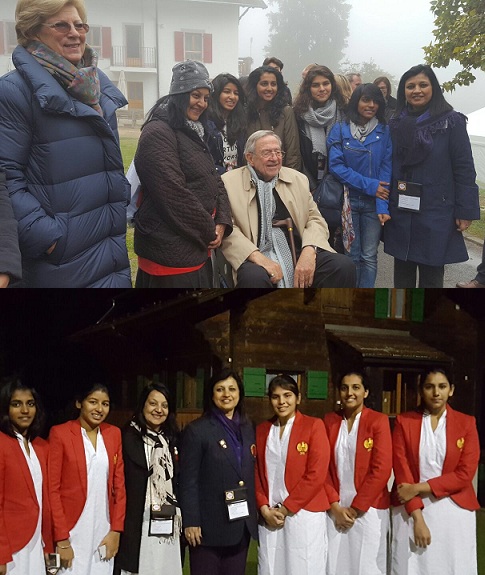 Back