Back
CBSE TEACHERS' WORKSHOP ON CHALLENGING AREAS IN ENGLISH CORE CLASS XII
Two-Days Capacity Building Programme by CBSE Centre of Excellence, Gurgaon on
10th & 11th May 2016
was held at Rajmata Krishna Kumari Girls's Public School, Rai-ka-Bagh, Hanvant Vihar, Jodhpur, Rajasthan.
 The workshop was held under the dynamic leadership of Venue Director and Principal Mrs Neera Singh. 30 CBSE schools across Jodhpur Division participated in this programme. The CBSE Resource Persons Ms. Sonu Nayyar from Delhi Public School, Mathura and Ms. Cherry Goyal, Maharani Gayatri Devi Girls' School Jaipur threw light on the strategies that could be implemented to counter the Challenging Areas in English Core Class XII.
This workshop was a fine initiative in Teacher Empowerment through Capacity Building Programme on Scholastic Aspects. Teacher Incharges were given participation certificates to appreciate their active participation.
The workshop began with an ice breaking session wherein the teacher participants were grouped into two member team. The introductory session was followed by a discussion on the weakness and strength of teacher during the teaching-learning process, awareness of which is essential for expected results.
It was an interesting interactive session which aimed at empowering teachers with innovative methods of teaching English in classrooms. It was a great learning experience.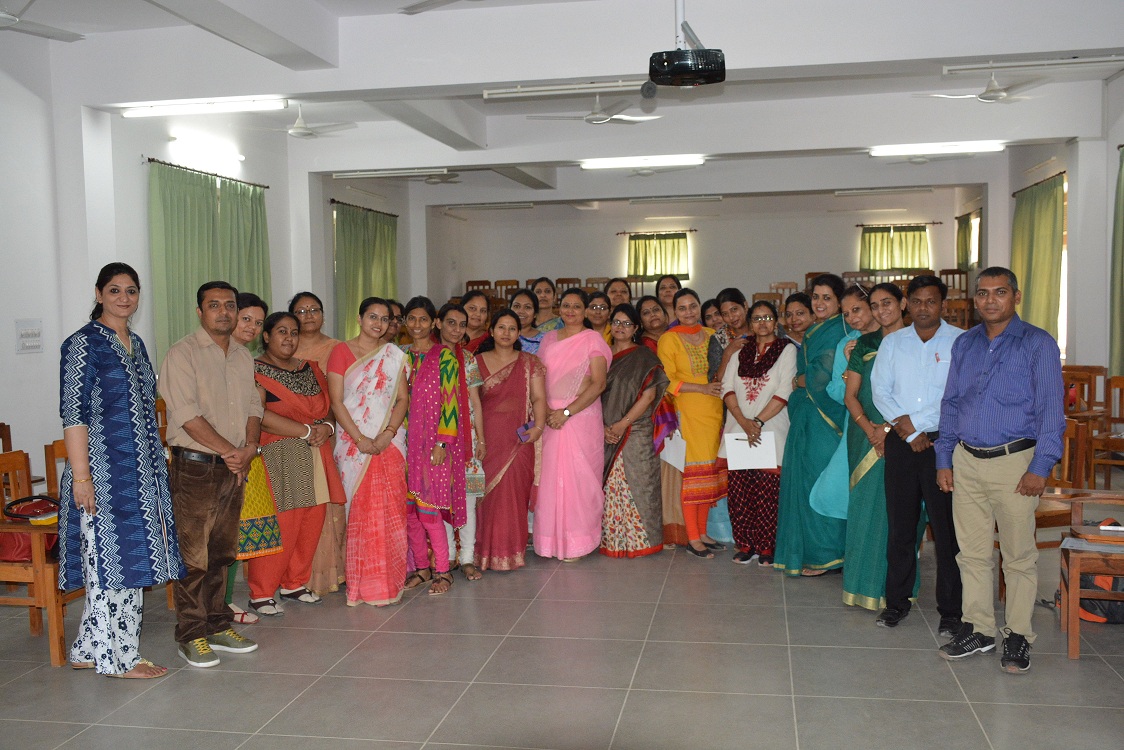 Back