Back
An Inter-House Current Affairs Quiz 2016 was held on 23rd April 2016 for Classes IX and X. The Quiz covered current affairs  between April 2015 to April 2016 in areas of Sports, Politics, Entertainment ,Initiatives of Modi ,Cultural Activities at the National and International levels.
The Quiz had six rounds:
1.Passing Round
2.Audio Round
3.Visual Round
4.Round on initiatives of Modi
5.Finding the correct answer through graded clues
6.Rapid Fire Round.
First Position was bagged by Sri Bhawani House followed by Sri Ambika House, Sri Durga House and Sri Shakti House. The Quiz Coordinators were Ms. Shaista Khan and Ms. Shraboni Bhattacharya with Mr.Udhav providing the IT support and Ms. Shubhita Jakhar as the scorer.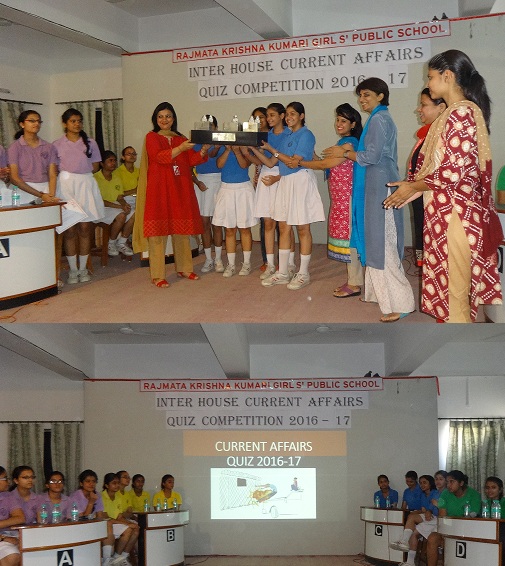 Back