Back
It was a marvelous afternoon of 24th January 2016 when boarders of class VI – X went to Silver Oak to witness the result of their hard work in Belt Test -  'Choi Kwang Do', a Martial Art Feat, recognized by School Games Federation of India (SGFI). The judges were enthralled by the skilled  performance of RKKians. It was a moment of great pride and joy when RKK, beating all others ,bagged the laurels of the  prestigious, 'Best School Trophy'. Parineeta Shekhawat and Harshita Singhvi proved their excellence by winning the award for the 'Best Player'. Somya Meena and Shivranjini Sodha were the proud winners of the 'Most Sincere Player', Hridal won the Trophy for the 'Best Fighter', Himakshi won the prize for 2nd Best Player.
White Belt was won by Sulochna Bhati, Divyanshi Rajawat, Asmi Joshi, Allie Bishnoi, Kuntal Choudhary, Urvashi Sodha, Komal Jodha, Payal Khichi, Sofia Jakhar, Omakshi Jain, Harshita Singhvi. Yellow Belt was won by Gunjan Agarwal, Khushi Mittal, Divya Rathore, Priyantika Rajawat, Dishi Hundia,  Vidhi Jain, Jahnvi Khatri.
This event clearly displayed the efforts of RKK in providing training and exposure to its students and endeavours undertaken to provide perfection and excellence in all the ventures.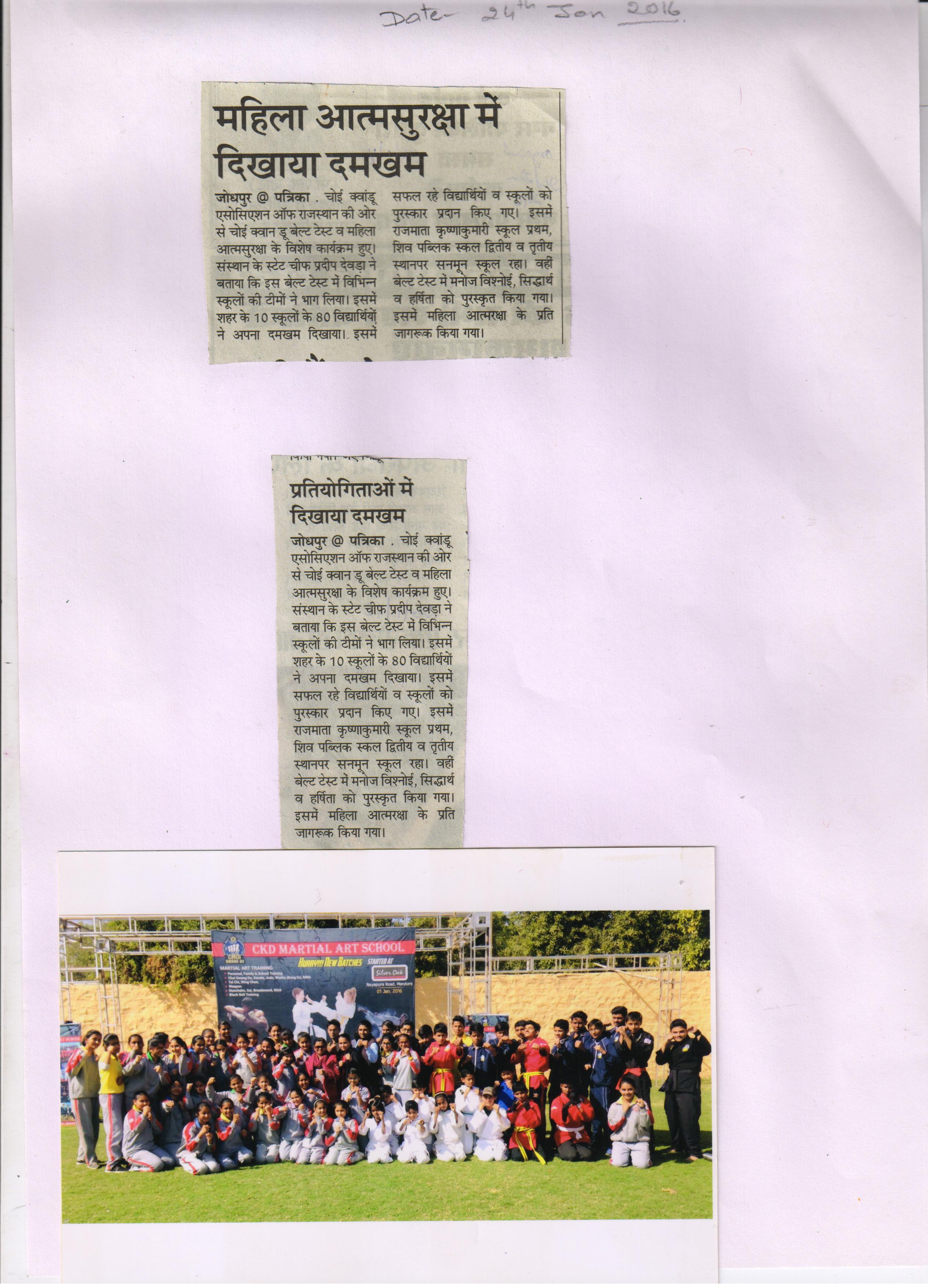 Back