Back
Under the 'Environment' pillar of Round Square, a group of 6 delegates comprising Rihansh Bishnoi, Mahaan Dudi, Manya Mehta, Mumal Deora, Lakshita Bishnoi and Niharika Singhvi with their Teacher Escort Ms Khan Hoor attended a conference hosted by Bangalore International School, Bangalore from
15th to 17th February 2017
on the theme,
"No Green No life, Know Green Know life".
On their way to the host school, a short glimpse of aerobatics performed by fighter planes at Aero India Show triggered their excitement.
The Keynote Speakers during the Opening Ceremony, Mr. Prem Koshy and Mr. Milind Bunyan enlightened the audience about the need to save Mother Nature and its flora & fauna. The negative impact of interfering in the nature's cycle was also addressed. Visit to an NGO – 'Visthar' where students attended various workshops on Storytelling, Dance, Drama, Theatre, Doll Making, Recycling Papers was very enticing. Art workshop, Football matches, fun-filled DJ & Karoake Night sparked the children with elation & exhilaration. 'Annadana' - another organization made the delegates aware about the importance of preserving the pure variety of seed for healthy food and life. It acquainted the delegates about the harmful effects of genetically modified food, crops and artificially lab hybrid plants on humans and environment. To add more, students experienced the life of a farmer and the hardships they face. Barazzas ascertained that 'It's we who have to change the present; as we cannot change the past; but, certainly we can make a difference for a better future'. Cultural presentation from all the participating schools, followed by DJ was a satisfying treat for everyone present. Meeting delegates from 11 renowned schools around the country gave a wonderful opportunity to create a lifelong bonding with them.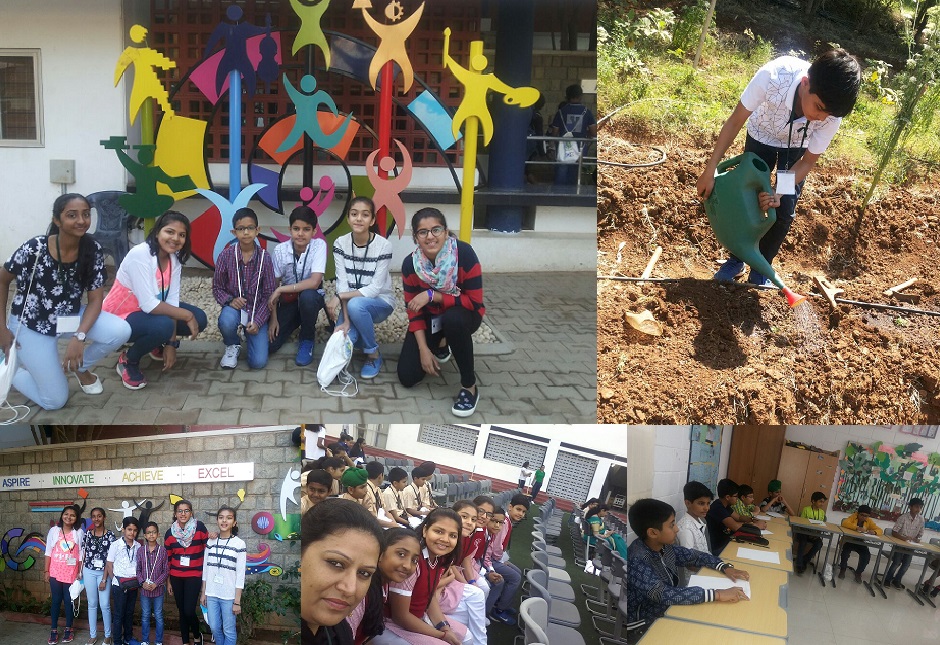 Back